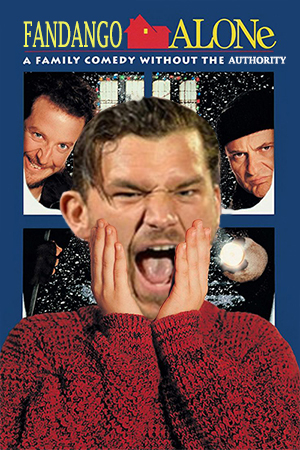 Greenwich, CT – A family vacation by Triple H and Stephanie McMahon was abruptly cut short when they released that they had accidentally left WWE Superstar Fandango home alone.
The Authority, who were traveling to Disneyworld for some rest and relaxation, did not notice the missing Fandango when the extended McMahon family piled into Triple H's minivan nor when they checked their bags at the airport. Somewhere over Virginia, right before falling asleep, Stephanie realizes that they had forgotten to bring Fandango.
Fandango took his new-found freedom in stride. For breakfast, he ate an entire carton of Friendly's Black Cherry Chocolate Chunk ice cream and washed it down with a 2-Liter bottle of Sunkist. He then spent several hours playing Mortal Kombat that he borrowed from his friend Davey Otunga. Stephanie wasn't around, so she couldn't tell him it was too violent.
The fun and games ended when two criminals known as The Wet Bandits, tried to break into the house. Through creativity, determination, and incredible dance moves, Fandango was able to defeat the burglars and bring them to justice.
Just as the bad guys were being carted away, Stephanie ran through the door, giving Fandango a big hug.
"Sorry about that, champ," said Triple H patting Fandango on the head. "Hope you didn't get in to too much trouble like accidentally winning the Intercontinental Championship or something."
"Oh, my sweet Fandango!" said Stephanie, tears streaming down her face. "We're so sorry! We'll never let this happen again. It'll be always be you, me, Hunter, the girls, and…wait, where is The Great Khali?"
"Aw, crap!" exclaimed Triple H. "I knew we forgot something in New York!"