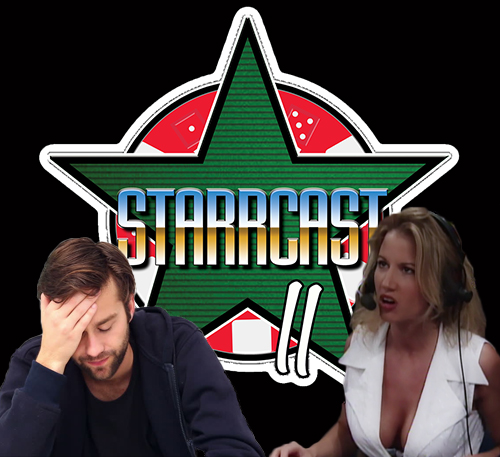 Las Vegas, NV – Starrcast, the smash-hit wrestling convention, has started to announce guests and events for this year's festivities. While fans have been buzzing about meeting Sting, Bret Hart, and Jerry "The King" Lawler, the biggest news has revolved around an intimate opportunity with WWE Hall Of Famer Sunny.
"Last year's Starrcast was amazing and this year is shaping to be even bigger," said event organizer and podcaster extraordinaire Conrad Thompson. "Bigger guests, bigger panels, and bigger opportunities for the fans to interact with their favorite wrestlers. Getting an autograph or a picture is great, but this is Starrcast! We want to go the extra mile and we're going to do that with the 'Insulted By Sunny' package."
The "Insulted By Sunny" package comes in multiple tiers:
Tier 1, which costs $50, includes a picture and Sunny calling you a dirty word or phrase from Urban Dictionary. Tier 2 ($100) include a picture, and autograph, and Sunny insulting your looks. Tier 3 ($200) includes everything from the previous tier and Sunny make fun of you on social media. Tier 4 ($500) includes everything from the previous tiers and Sunny will call your five closest friends and family and tell them about your genitalia in graphic detail. Tier 5 ($1000) is everything from the previous tiers and Sunny will follow you around Starrcast with a bell chanting "Shame!"
"I've loved everything Sunny's done since I was a little kid," said Brad Bettancourt. "I just can't miss the opportunity to have her call me a 'mark-ass douchebag' or a 'pig-faced asshole'."
"I'm looking at Tier 4," said Mo Alvi, stifling a laugh. "I'd love to see my Dad's face when Sunny tells him I have misshapen balls or something. That would be amazing!"
"Money might be a little tight so I'll probably walk by her table and call her 'Tam' and get some insults for free," said Julianne Xiu.
Tickets for the first two tiers have already sold out and organizers are considering adding more.