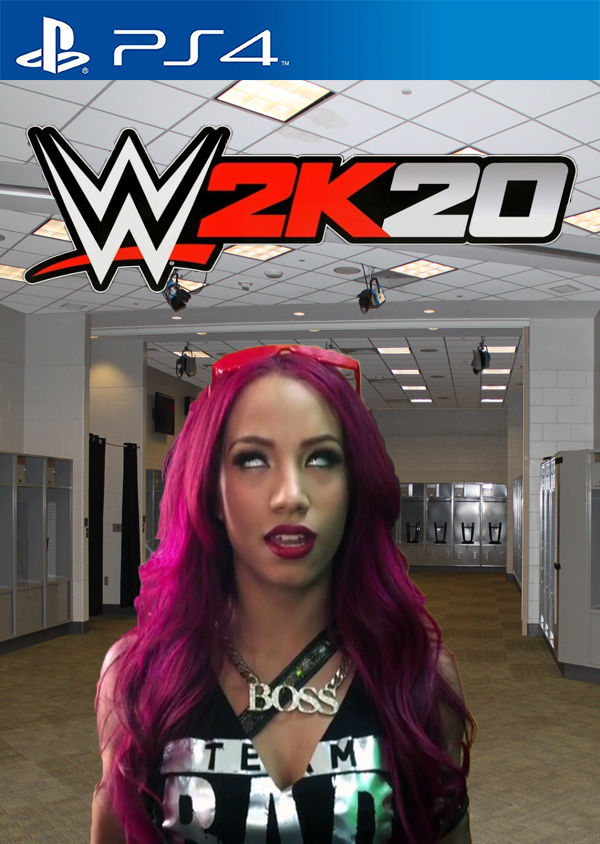 Novato, CA – After weeks of speculation, WWE officials revealed that former Raw Women's Champion Sasha Banks would be appearing on WWE 2K20's cover. WWE CEO Vince McMahon made the announcement at a press conference this morning.
"After careful consideration, we've decided to put WWE Superstar and NXT legend Sasha Banks on the cover of our newest video game," said McMahon with a smirk. "Just take a look at that cover. You can see the pain, hurt and anguish in Sasha's body language. The utter hopelessness of it all written all over. That's what we want players to feel when they play WWE 2K20!"
While this year's edition will follow in the same footsteps as previous WWE games, McMahon has insisted on one very specific addition.
"Sasha's Story Mode takes place right after her Wrestlemania loss," explained Visual Concepts Entertainment founder Greg Thomas. "It's actually quite a revolutionary change from previous career modes. Players must mash buttons as fast as possible to help Sasha get up off the locker room floor. Then it's a Shooter-style level where Sasha must avoid both the press and WWE office workers. Then there's a Stealth mode where you have to cryptically retweet wrestlers from other companies and subtweeting WWE. You can even make in-game purchases trying to buy-out of your contract. Will Sasha be able to run out the clock and sign somewhere else or will she relent and appear on Raw or Smackdown. Only you can decide!"
"Also, some bad stuff happens to The Revival!" laughed McMahon
While it has yet to be confirmed, rumor has it that McMahon has also insisted on including a Big Forehead mode.