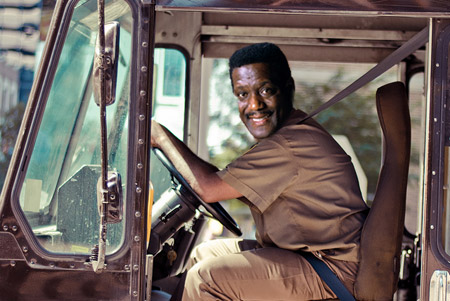 Topeka, KS – WCNewz has learned that "Special Delivery" Jones is outside someone's door right now with a Special Delivery.
"I'm from WHS (We Haul Stuff) Delivery Services," Mr. Jones said loudly, knocking on the wooden shack's cork-board door.
"SD" – well-known for a 9-second loss at the inaugural Wrestlemania against King Kong Bundy – was once a popular enough wrestler to warrant 2 of his own WWE LJN Action Figures.
Unbeknownst to Mr. Jones, inside the small box he is trying to deliver there is a much more valuable, unopened, Miss Elizabeth LJN Figure.
"Anybody here?" SD asked, waiting several moments.
As of press time, Mr. Jones left his Special Delivery at Mr. Blade Braxton's front door and walked back to his Special Delivery Van.