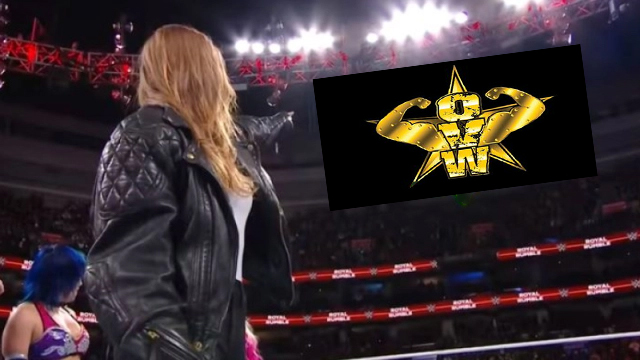 Louisville, KY – After her performance on last week's Monday Night Raw, WWE officials have sent recent signee Ronda Rousey to Ohio Valley Wrestling for training and seasoning.
"We had really high hopes. Possibly too high," said Triple H. "It's already pretty obvious that Ronda isn't quite ready for the WWE way of doing things. That hip toss at Elimination Chamber was almost as awkward as she is on the mic at Raw. You'd think someone that was in Furious 7 would know a thing or two about speaking. "
"NXT wouldn't have been the right fit," explained Triple H as to why Rousey would not be sent to WWE's performance center. "She needs to start from scratch. Learn to move and work. We can't have her hurt anyone in the ring, especially my wife."
Rousey has already rented an apartment in Louisville and has begun training under former WWE Superstar "Dangerous" Danny Davis.
"She's athletic and has raw talent, I'll give her that, but we've got a lot of work to do," said Davis. "We've got her running the ropes for right now. We'll move to bumps later in the week. We're not even thinking of letting her touch a mic until she meets with our talking instructor Scott Steiner."
"Sometimes these things don't work out right away, but give her 8 or 9 months and we'll find a spot somewhere on the card for Ronda," said Triple H.
When informed that Rousey is already scheduled to perform next month at Wrestlemania, Triple H said, "Aw, crap! I forgot! So that's why she kept pointing to the sign! Well, we'll just put her in the Andre The Giant Memorial Battle Royal. That's where dreams go to die."