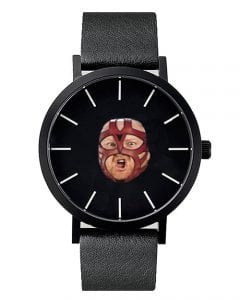 Colorado Springs, CO – Government officials are once again reminding US citizens to remember to change their clocks to Vader Time.
The change in time, which takes place at 3:00am on Sunday, March 12th, was put into effect as a means of "Making America Vader Again."
"All you lily-livered sissies better get with the program!" said official Vader Time spokesman and former NWA Champion Harley Race. "Vader Time is what it's all about. It is the only time that matters. Not Eastern Standard, not Greenwich Mean: Vader Time!"
The sudden change and lack of communication by the government has sowed confusion among the citizenry. Hundreds of flights have been cancelled, countless appointments have been missed
"I totally forget to change my clocks. You should've seen my face when I showed up for work 2 days late," said bank teller Amanda Messino.
"I really wasn't sure what they meant by going to 'Vader Time' so I just started wearing a fanny pack and Zubaz," said 37-year-old Dustin Turner. "I've never been more comfortable or late for things in my entire life."
Even Vader's own friends have been negatively affected by the change. "Vader Time totally messed up date night with Topanga," said long-time Vader confidant Cory Matthews.
One person doing well with the change was the mastodon himself, Vader. "I've been living by Vader Time my entire life, so this is great. No little pipsqueaks getting in my way at White Castle. No indie wrestling nerds doing some flippy crap in my ring. Remember: it's Fall back, Spring ahead, and it's time, it's time, it's Vader Time!"