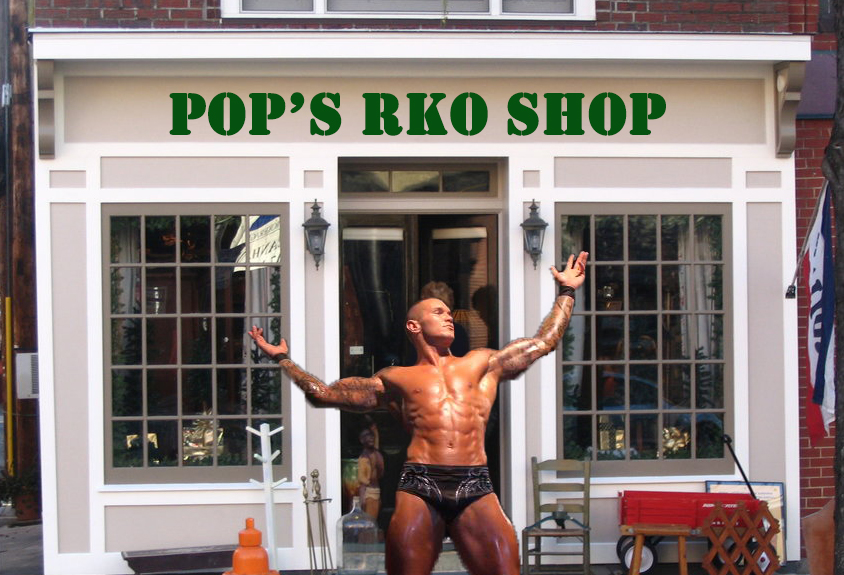 Providence, RI – WWE Superstar Randy Orton stunned the Smackdown audience this week when he hit an RKO from out of somewhere.
Orton, known for hitting his patented RKO finishing move from "out of nowhere", was scene blatantly reaching underneath the ring apron. The "viper" carefully carried the RKO into the ring and promptly used it on Kane to win the match. The highly excitable Jerry Lawler screamed "An RKO from out of…well, somewhere!"
After the match, Orton revealed that he has actually been acquiring his RKO's from a local shop outside of his hometown of St. Louis, Missouri.
"Pop's RKO Shop, located in the center of Ladue, Missouri, has been providing Orton and others with quality RKO's and other assorted finishing moves for over 35 years," said owner Brent "Pop" Wilkes. "I remember when Randy was just a little boy. He'd come in with his Daddy and try out all the finishing moves whenever a new batch came in. He'd be hitting RKO's from sunup to sundown."
On Orton's recommendation, several other wrestlers have begun to hit their finishing moves from out of somewhere. Seth Rollins now hits his Curb Stomp from an artisinal gluten-free shop in San Francisco and Big Show purchased a box of knockout punches off eBay. Zack Ryder still can't decide what his finishing move will be since he never gets to use one.