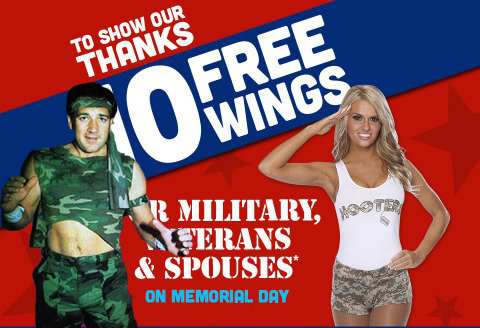 Minneapolis, MN – Former AWA star Greg Gagne spent most of his Memorial Day trying to use his former status as a wrestling soldier to score discounts and good deals on products.
Gagne, the son of wrestling legend Verne Gagne, donned his old combat fatigues and traveled from local business to local business. Gagne received 5% off new tires, a free small popcorn at Target, carpet shampoo, and a free USA Today.
His scheme, though, ran into trouble at the local Starbucks. After asking for the veterans discount, 19-year old barista Jolena Nyquist asked to see Gagne's military I.D.
"I, uh, must have left it, uh, in my, um, army knapsack," said Gagne pretending to look for the nonexistent identification card.
"Sorry, Sir. Company policy," said Nyquist.
"How about this?" said Gagne holding up a small wrestling figure.
"What is that? A John Cena doll and a GI Joe that somebody put in the microwave together?" asked Nyquist
"No! It's me! Y'know, 'Gagne's Raiders'?" said an exasperated Gagne.
"Who's what's?" asked the confused barista. "Sorry, sir. I can't give you the discount if you don't have a military I.D."
"This is worse than going through Camp Slaughter or singing the Wrestle Rock Rumlbe," said Gagne as he left the store. Gagne sat on the curb, tears welling in his eyes
"Here you go, soldier. This Tall Cinnamon Dolce Light Frappuccino is on me," said a grizzled man in fatigues.
"Corporal Kirchner?" said a shocked Gagne.
"That's right, Private," said the former WWF Superstar. "I was actually in the Army, so I have an ID. How about you and me paint the town red, white, and blue? Let's go get some free entrees at Hooters," said Kirchner.
Gagne sniffed, wiped his eyes, and joined Kirchner to get some free, terrible food