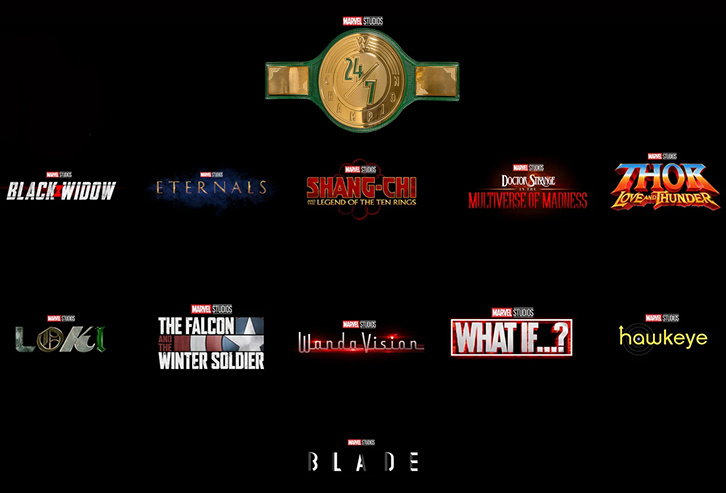 San Diego, CA – Wrestling fans were thrilled to find out that the epic battles between WWE Superstars R-Truth and Drake Maverick would be coming to the big screen as part of the Marvel Universe.
Maverick and Truth appeared throughout San Diego Comic Con battling over they esteemed 24/7 Championship. While most thought it was just a fun way to promote WWE, it was actually a preview of what is to come. All was revealed during the Marvel Studios panel.
Fans oohed and ahhed as President of Marvel Studios announced plans to release movies for Blade, Hawkeye, and Doctor Strange. As the event was wrapping up, Maverick, who was dressed like Black Widow, grabbed the microphone and asked if anyone had seen his nemesis. Without warning, R-Truth, dressed like R-Truth, pulled down Maverick's pants and ran off giggling.
"Ladies and gentlemen, please welcome the newest Marvel Studios production, '24/7: Truth vs Maverick'!" said Feige. "We have been filming these two for months to bring you the raw, gritty reality that is the WWE 24/7 championship. You will laugh and you will cry. You will all consent to having your images used by Disney in perpetuity throughout the universe!"
"I love all the Marble Studios movies," said an excited R-Truth. "I play Marble Madness. For dessert, I eat marble cake. My house has marble counter tops. Sometimes when I eat a big peanut butter sandwich with Little Jimmy, I get all Marble mouthed. I can't wait to meet Thor and Spider-Man and Captain Marble. She's my favorite."
"This is ridiculous!" shouted Maverick. "I don't want to be in a stupid movie! I want my 24/7 championship and to finally make love to my sweet wife…um…Rebecca? Is that here name? Stop filming! Stop right now! This movie is over!"
The movie is expected to be released the week before Wrestlemania or when Drake Maverick's wife files for divorce.