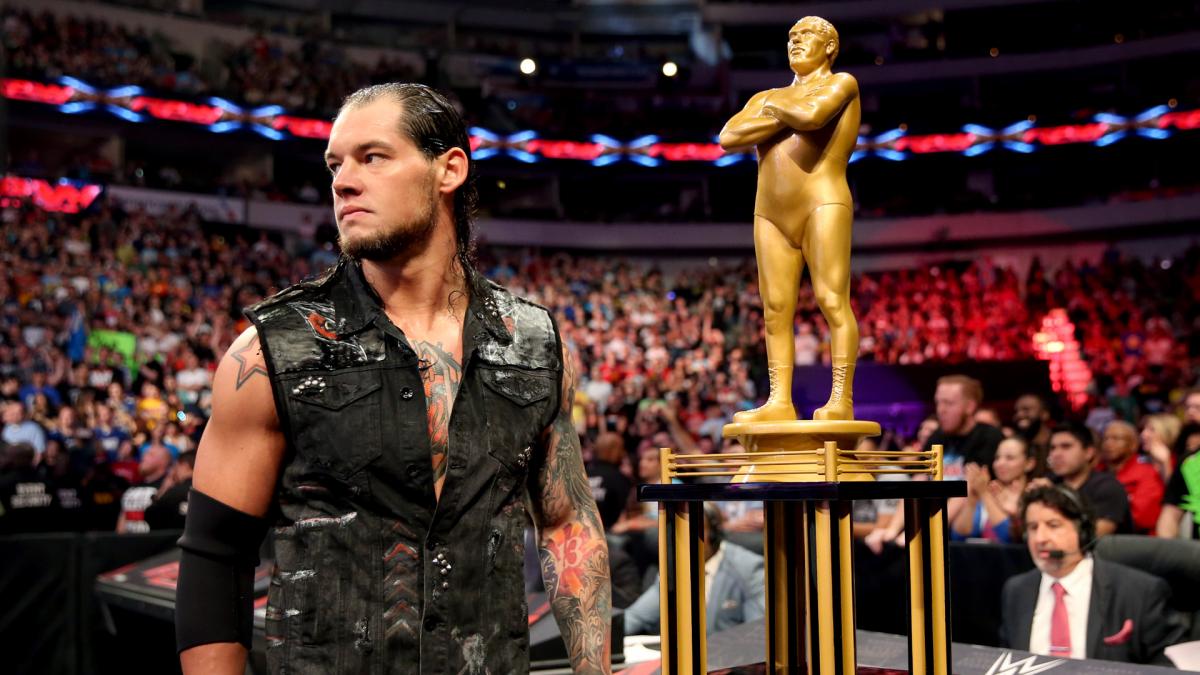 BOSTON – With three championship bouts taking place inside the Hell in a Cell cage for WWE's namesake pay-per-view, the promotion is upping the ante of gut-turning peril by adding a pre-show Hell in a Cell match that will double as an Andre the Giant Memorial Battle Royal.
Plans are for twenty Raw-brand performers to ascend the sixteen-foot-high structure before the actual pay-per-view telecast, and take turns throwing each other off until one individual remains. That wrestler will win the Andre the Giant Memorial trophy, an honor usually reserved for the annual WrestleMania pay-per-view.
"I know there were concerns that we just throw any old storyline feud into the Cell these days, without bothering to build it up to some grand level," said a WWE official who requested anonymity. "But we don't do that. This is different, because the wrestlers will be on the Cell, not in it. Fundamental difference."
It's been suggested by several insiders that the foreign-language announce tables will dot the ringside area for the pre-show only, so that the wrestlers can have their own "Foley" moments by plunging through industrial-grade IKEA furniture while the majority of fans are still filing in from the concession stands.
"We just ask that the wrestlers don't fall through the Spanish or English tables," notes the official. "Those are for the stars. Someone like an Epico or a Jack Gallagher has to earn the right to fall through the important tables."
When asked why the Andre the Giant trophy's on the line, the official added, "Because we did a Hell in a Cell match at WrestleMania, and we want to show we can be flexible with our concepts. Who knows, maybe an Andre the Giant Memorial Battle Royal spin-off pay-per-view could be in the works? We like to think we're open-minded here."