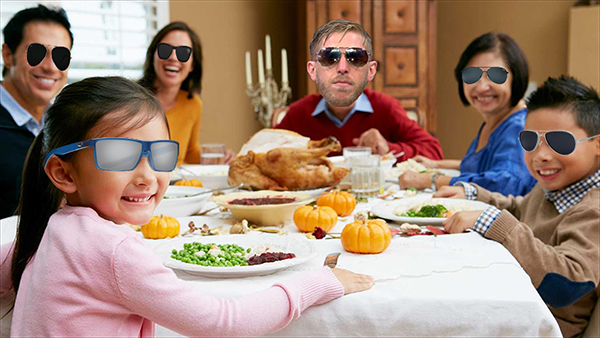 Citrus County, FL – All Elite Wrestling star Orange Cassidy traveled back home to celebrate Thanksgiving with his family or something like that.
Arriving at his humble childhood home, Cassidy was greeted with a casual fist-bump by his father, Pear Cassidy. His younger brother Grape and sister Strawberry lovingly gave Orange a head-nod as the family dog Honeydew wagged his tail exactly twice. Orange's mother Mango, overcome with joy, put her hand on her son's shoulder. Even Granny Durian Cassidy was happy to see Orange, giving him a weak "'Sup?"
Prior to eating, the family played their traditional football game in the backyard. The game lasted one play before the family just kind of wandered off.
The holiday meal began whenever family members felt like coming to the table. Forgoing grace, the Cassidys shrugged in indifference and began eating their meal. Rather than having turkey and stuffing, Mango Cassidy microwaved Hot Pockets, leaving the middle slightly cold. She also served a medley of potato chip crumbs that were at the bottom of several bags. To drink, the family had Sunny Delight. For dessert, Hostess Cupcakes were eaten in cool silence.
At the end of the night, Orange suggested they should all do it again or whatever for Christmas. His family collectively said "I dunno" and turned all the lights out in the house. Standing on the porch in total darkness, Cassidy gave a slight smile. He then began his leisurely stroll to AEW's next event.