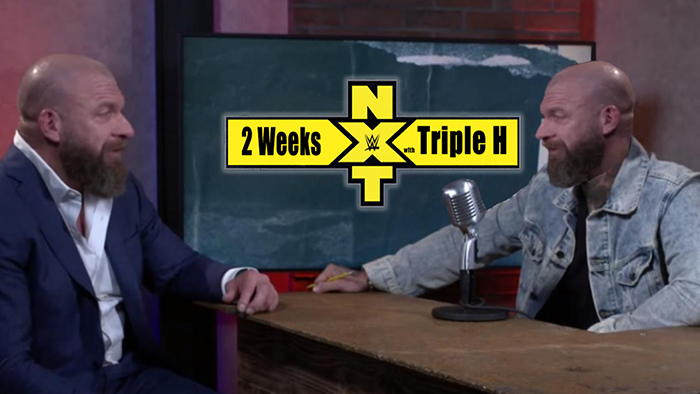 Winter Park, FL – WWE has announced the creation of their latest podcast "2 Weeks With Triple H". The podcast will focus on the two glorious weeks that NXT won the Wednesday Night War against AEW.
Broadcasting from a broom closet at the WWE Performance Center, the podcast recounts the two-month struggle between rival wrestling companies. Triple H, who runs NXT, gives a behind-the-scenes account of each week leading up to and including NXT's historic November 20th ratings win.
"NXT is the future of professional wrestling," said Triple H on the debut episode. "Now, I know we're just an upstart mom-and-pop operation, but we've got something special. We're not backed by some corporate billionaire. We don't have the son of a WWE Hall Of Famer calling the shots. We just have grit, determination, and intestinal fortitude."
Joining Triple H each week is a rotating cast of NXT performers and personnel. Guests include Matt Riddle, Keith Lee, Taynara Conti, and NXT General Manager William Regal.
"I want to go in-depth with each guest to really convey that it was an amazing win," said Triple H. "It's going to be like 'Serial' but with moonsaults and chair shots. A roller coaster for the mind, body and soul."
WWE plans to produce 100 episodes of "2 Weeks With Triple H" as well as several live broadcasts on the Network. The show is the first in a new line of podcasts from WWE which will also include "Snack Attack with Otis Dozovic", "Oney Lorcan's Best Park Benches To Sleep Under" and "Wait, I Haven't Been Fired Yet? with Lars Sullivan".