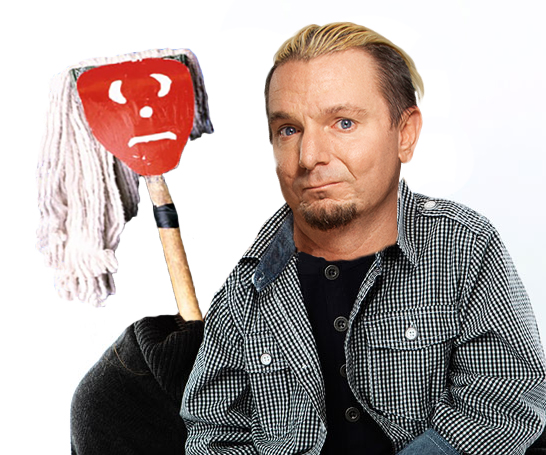 Richmond, VA – In an emotional segment on Smackdown Live, WWE Attitude Era legend Moppy was revealed to be James Ellsworth's mother.
For weeks, Ellsworth has been seen taking secretive phone calls during the show. Many believed that it was Ellsworth's new girlfriend from Canada that no one has ever seen, but totally exists and is going to make Carmella realize that she actually loves him, according to Ellsworth.
"For years, I've been trying to find my real mother," said Ellsworth addressing the live crowd. "My father always told me she was in the WWE, so for the past few months I've been secretly collecting DNA samples from every past and present wrestler, crew member, and office personnel. Men and women. I wanted to cover all my bases," said Ellsworth, lacking a basic knowledge of human biology and reproduction.
The crowd groaned in uncomfortable disapproval.
"By the way, Big Show, you can have your undies back," said Ellsworth holding up a large pair of boxer shorts with pink hearts on it.
"After several restraining orders and a lifetime ban from Mr. McMahon's office, I am proud to say that I have found my mother! Come on out here, Mommy!" declared Ellsworth to deafening polite applause from the audience.
To the shock and amazement of those live and watching at home, Attitude Era legend Moppy rolled down to the ring. Ellsworth, tears streaming down his cheeks, embraced Moppy and nuzzled her moist hair.
Ellsworth presented flowers to Moppy, who promptly dropped them because she doesn't have arms.
"This is the happiest day of my life!" declared Ellsworth. "Well, it's right up there with that time Carmella's hand brushed against mine by accident!"