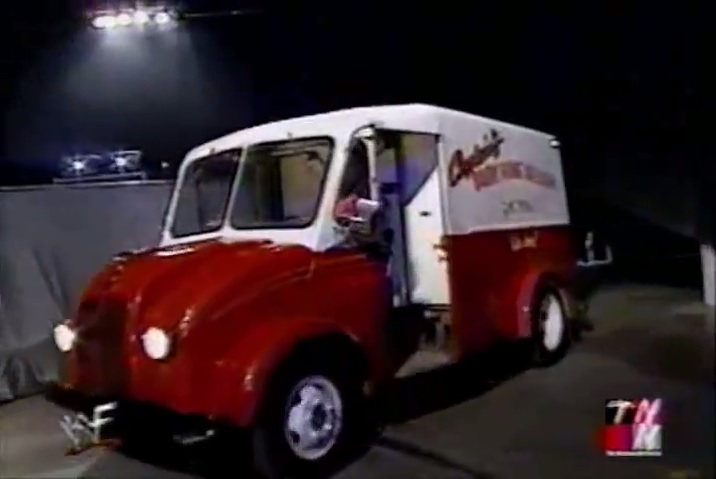 Waterloo, WI: WWE officials have announced that Kurt Angle will be inducted into the WWE Hall Of Fame by none other than the milk truck that he drove to the ring on Monday Night Raw in 2001.
Speculation as to who was going to induct Angle ran rampant last week in many corners of the internet. Some suggested Chris Jericho, Rikishi, or The Rock while others guessed that it might be Shawn Michaels or Samoa Joe. One Reddit user was banned for life after suggesting Jeff Jarrett.
The Milk Truck spent several years on the independent wrestling scene following his historic moment on Raw before retiring in 2010. It occasionally makes appearances at wrestling conventions and the Cauliflower Alley Club. Currently, the Milk Truck works on a dairy farm in Waterloo, Wisconsin.
"Vrooooooooom!" said the Milk Truck when asked about inducting Angle.
"I always talked about the three I's, but there was actually a fourth one," said Angle. "You can't spell 'milk truck' without I. It's true, it's true!"
"It was a long and difficult decision," said Vince McMahon. "Kurt has a storied career here in the WWE, having incredible matches with many different Superstars. Initially, we were going to go with my son Shane, but we are going to have Shane's testicles induct Kane next year and didn't want to use him two years in a row. Milk truck is the way to go. Maybe that'll finally get Dixie Carter to stop calling me asking if she can do it."