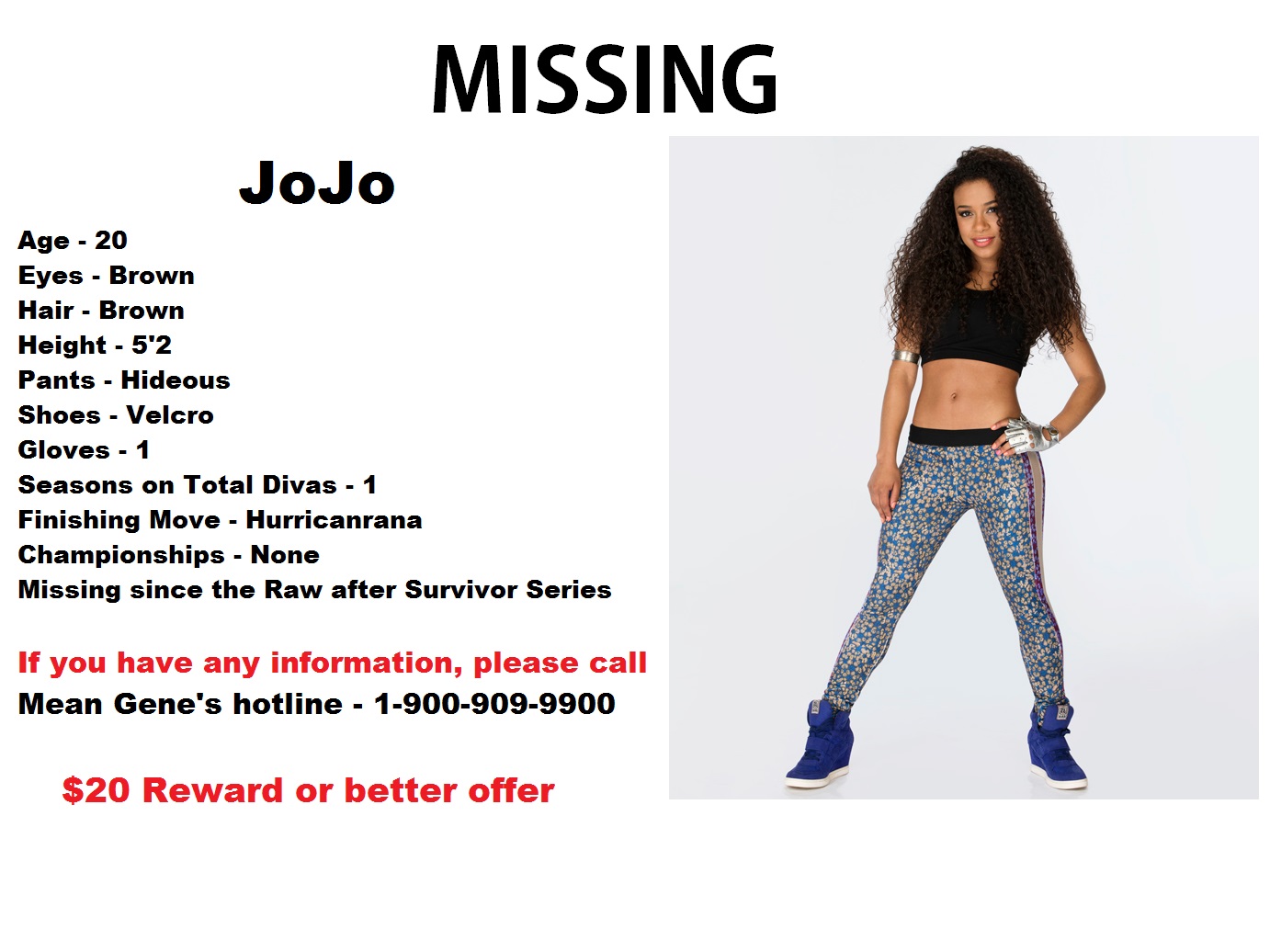 Toluca Lake, CA – WWE officials, superstars, and volunteers gathered in Toluca Lake, California to launch a large-scale search party to find missing Diva JoJo.
"Listen up, ladies and gentle," said Vince McMahon, his WWE windbreaker flapping in the breeze. "We have a missing Diva out there. She is 5 feet, 2 inches and probably wearing ugly stretch pants. She's been on her own for the past few months. That gives us a 10-mile radius. She's probably cold, hungry, and confused. All right, I want 10 three-man teams fanning out in all directions. Make sure to check-in every 30 minutes with the WWE app."
"I want you all to look in every gas station, Jamba Juice, Planet Fitness, and recording studio," barked Triple H into his megaphone. "And someone see if her Twitter or Instagram have been updated."
"Fifteen-mile check-points here, here, and here," said Stephanie McMahon, pointing on a map spread out across the hood of a pickup truck.
When asked about her whereabouts, JoJo's former love interest on "Total Divas" Justin Gabriel, said, "What's a JoJo?"
The diminutive Diva has reportedly not been seen since the Monday Night Raw following Survivor Series. According to WWE.com, JoJo's two career highlights include "Total Divas" star and singing the national anthem at SummerSlam 2013. Her signature moves are listed as "arm drag" "sunset flip" and "victory roll". If you have any information, please contact Titan Towers in Stamford, Connecticut or call the Mean Gene hotline at 1-900-909-9900. $1.99 a minute. Kids get your parent's permission.
WWE hopes to turn the search into a new original series for the WWE Network entitled "In Search of JoJo".