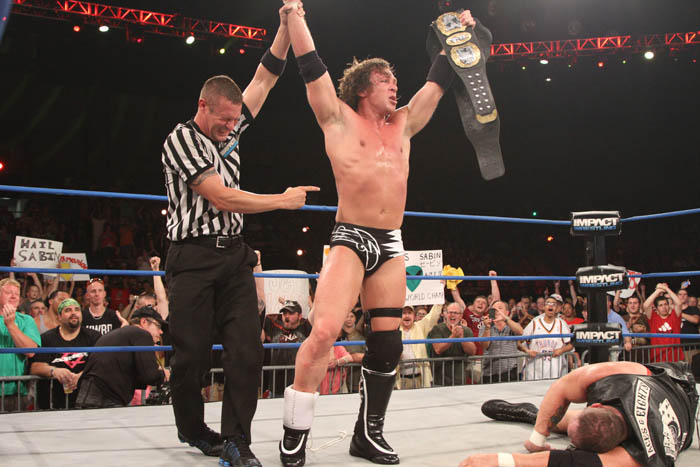 Altoona, PA – After a decade as a TNA superstar, Chris Sabin crowned his decorated run with a shocking upset win over Bully Ray to become TNA World Heavyweight Champion Thursday night.
26-year-old fan Cory Bockner will never forget the moment for as long as he lives.
"I had just clicked onto a wrestling website that I frequent, and I couldn't believe what I saw," Bockner said. "There was a graphic of Sabin holding the title, complete with a headline about him beating Bully, and I just started going ballistic! Finally, a guy I've liked and supported all these years gets his due, and I got to read to about it with my own eyes!"
Bockner explained that he usually forgets TNA is on, despite his blogger diatribes that criticize fans for not watching TNA.
"The wrestling world needs competition, and WWE needs somebody to shove them," Bockner explained. "TNA has the best chance of them all, and they're in some serious straits right now. We need to get behind them and support them with our eyes and our wallets. I promise, I'll remember to watch this week."
As for Sabin's big achievement, Bockner believes it will go down in the annals of TNA history as one of the company's top moments.
"It's going to be an indelible memory for sure. Will it top Aries winning the title a year ago from Roode? Hard to say. I was so excited about that match last year. So excited, I forgot to order the show! But hey, that's what Dailymotion's for. Five stars, man, five stars."