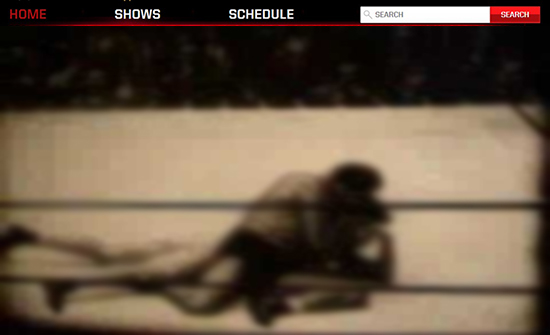 Stamford, CT – To the surprise of wrestling fans and historians worldwide, WWE has discovered long-lost film of Hall of Famer Pat Patterson's Intercontinental Championship victory in Rio de Janeiro. The film puts to rest the long-standing belief that the event was fabricated.
The incredible discovery was made by WWE archivist Julian Himmelfarb.
"We recently acquired a box of old VHS tapes and film from the family of a collector in Brazil. After going through several painful hours of WCW Thunder and Titans en el Ring episodes, I found the Holy Grail of wrestling films: Pat Patterson winning the Intercontinental Championship in Rio de Janeiro."
"I couldn't believe my eyes," said an excited Himmelfarb. "There it was, sandwiched between film labeled 'Vince Karaoke: Right Said Fred' and 'Wrestlemania IX – Good version'. I was actually shaking when I pulled it out of the box."
WWE's tech team has been working overtime trying to digitize the forty-year-old film. The project was delayed even further when the film had to be converted to betamax to allow Vince McMahon to watch it at home.
"WWE didn't have a camera at the event," explained Himmelfarb. "This comes from a fan that snuck a Super 8 into the arena. Due to years of neglect, plus the fan being in the last row and possibly drunk, the film quality isn't the best."
Fans who have watched the historical event on the Network have made their feelings about the quality known online.
"It was completely blurry," said Reddit user ElbowPlop. "Whoever filmed this would have been better off filming with a potato."
"Are we sure that was even the actual match?" asked Chelsea Suarte in the Wrestling Fans Anonymous Facebook group. "If you ask me, that looked like Haystacks Calhoun taking on Bobo Brazil."
"Needed more Fabulous Moolah," stated Ed from San Antonio on the F4W board.
WWE officials are mum on how the footage being uploaded to the network has affected business, but one person on the condition of anonymity said, "We're now back up to pre-Camp WWE numbers."