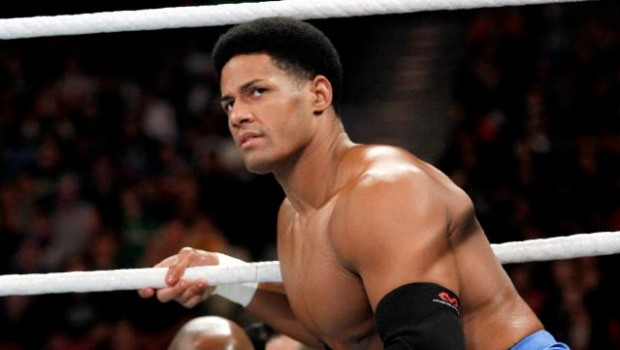 Glendale, AZ – After WWE superstar Darren Young admitted his homosexuality on Thursday, an outpouring of support has manifested, from fans and WWE personnel alike.
Longtime fan Tom Bogerton, 32, of Delmore Street, was never particularly a fan of Young, or Young's tag team, the Prime Time Players, until the stirring announcement.
"I always just ignored his team, because they never really were involved in much," admitted Bogerton. "But now that I know he's homosexual, I've made it my priority to make sure everyone knows how proud I am of him. I see so many other people doing the same, that I know I'm doing the right thing!"
"I feel so weird, because I've never tweeted about him, except to say, "Ugh, you know three hours is too long for Raw when the Prime Time Players are on." But this changes everything."
Young, who has been an on-air character for World Wrestling Entertainment since 2010, has largely been cast in secondary and tertiary roles. Other than serving as a henchman for the once-exciting Nexus stable, and entertaining with Titus O'Neil in the Players (albeit in a frequently-losing capacity), Young has yet to make him truly indispensable.
Bogerton hopes that changes with his announcement.
"I hope WWE doesn't completely ignore Young the way they had been before, and I hope they actually push him. WWE should cater to the whims of the people who are supporting Young, even though none of us particularly gave a damn about him until we were compelled to by sheaths of sensitivity. And if Young says anything like, "I just wanna be treated normally; my orientation doesn't define me," the company should ignore him and push him to the moon anyway."
Bogerton had to cut the interview short, as he had to attend his weekly support group for people who can't tell the difference between tolerance and needless over-indulgence.