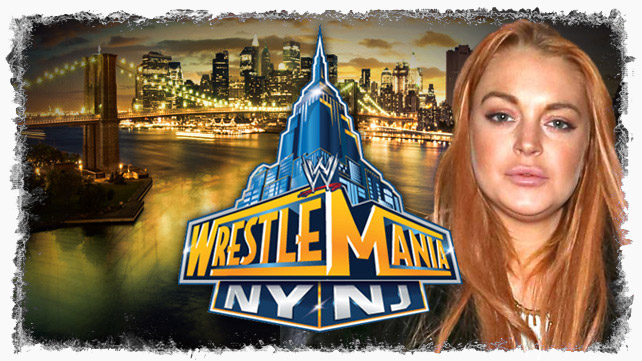 Lindsay Lohan may be a part of WrestleMania 29 after all.
There were concerns about her sobriety and how it would affect the WWE roster, but those worries have been quelled.
Lohan passed her wellness tests to prove once and for all that she was clean on that day during that test. In an exclusive interview, she praised the program and added more legitimacy.
"It's totally legit," Lohan stated, "They made my friends and I go behind a curtain to give them pee..er..my pee. I totally passed."
Just hours later, Lohan was found unconscious at a local Motel 6, but sources have stated it was "stress and anxiety from her other work" and nothing to worry about.
Rumors are Lohan and WWE diva Cameron are set to face each other in a "Sheriff's Posse Street Fight" with none other than Joe Arpaio as special guest referee.
The loser of the match will have to actually pay for their crimes against society. Lohan brimmed with confidence as she stated, "I'm winning the game, for sure. Joe and I have…met."