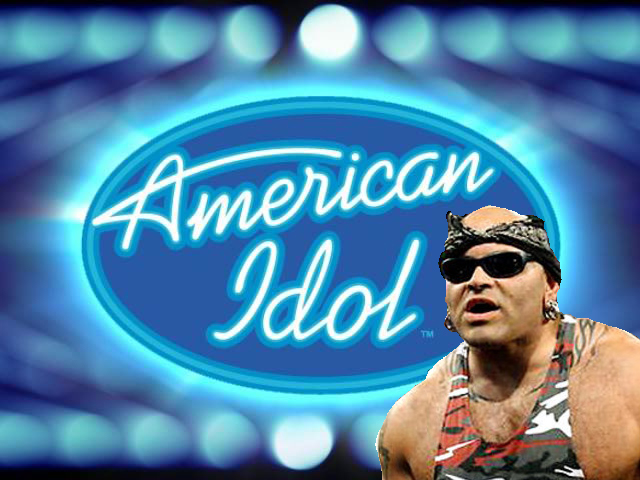 San Diego, CA – Following the departure of longtime judge Randy Jackson, FOX and 19 Entertainment are proud to announce the addition of former WWE, WCW, TNA, and AAA wrestler Konnan to the judge's table.
The announcement came as a surprise to some in the pop culture world, but host Ryan Seacrest explained how Konnan fits in with the American Idol formula. "Now that Randy and Simon are gone, Idol was hurting. We needed someone who wasn't afraid to speak their mind and reach out to an urban demographic. We kill two birds with one stone by bringing Konnan into the fold. He's also a great singer. Youtube 'Konnan mango suit' and you'll see what I'm talking about."
Konnan, who currently appears as a host on MLW Radio, was unsurprisingly candid about his new role. "I'm just here to make some cheese and punk some of these singing fools. You know I don't give a [expletive]. I'll tell someone they sound like a dying Yeti and look like [expletive] [expletive]. I'll even tell that Seacrest midget that he has soft hands. I mean, that boy down right silky. He makes cross-dressing luchadore Cassandro look like Harley Race. He better not rat on me for smoking some Iranian tobacco on set. He's a punk stooge. Just like Terry Taylor. Boom."
The singing competition has seen flagging ratings over the past few seasons and executives are hoping that Konnan can inject some new life into the judges as well. "Clownface Minaj better not try any of her [expletive] with me," said Konnan. "She's a triple-bagger if you know what I'm saying. Mariah Carey is pretty fine though. I'll put her in a Tequila Sunrise and make her hit those high notes. Does anybody want to go backwards?!"
Konnan's longtime rival, Vampiro, has stated that he will be hosting The Voice, appearing on a few episodes of Keeping Up With The Kardashians, and has already won this season of The X Factor.