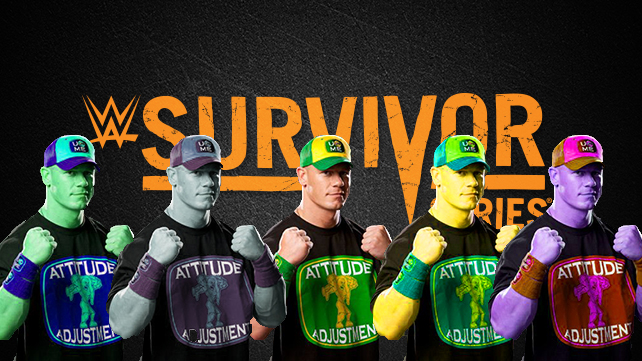 Buffalo, NY – In a much anticipated event, WWE Superstar revealed his team for the upcoming Survivor Series against The Authority. To the shock of the WWE Universe, John Cena chose 4 clones of himself to form Team Cena.
Many speculated that Cena would choose up-and-coming Superstars such as Dolph Ziggler or Big E Langston, but Cena felt there was only one person he could trust: himself. The clones, dubbed John Greena, Grimace Cena, Jaundice Cena, and Cohn Jena
"Almost everyone I tag with turns on me," said Cena Prime. "It's weird. It's like people don't like me or something. They're just jealous of my good looks, my sculpted body, my positive attitude, my ability to overcome the odds and my piles and piles of money."
Under direct supervision from Vince McMahon, scientists at CloneTech Enterprises created the clones from a tissue used by Cena that Nikki Bella has kept since their first date.
"It is truly a breakthrough of modern science," said CloneTech director Bridgette Forsberg. "Of course, due to the age of the specimen which we derived John Cena's DNA, there have been some…complications."
"Me Cena. Me Hustle. Me Loyalty. Me Respect," said the yellowed Jaundice.
"Every moment I live…is agony!" said Greena before throwing up on himself.
"I miss Ken Patera," whined Grimace.
"UUUURRRRRRRRRRRRRRRRRR!" screamed Cohn.
Oddsmakers are strongly favoring Team Cena to have a clean sweep of Team Authority as well as the entire NXT roster. It is also believed that all 5 Cenas will compete at Wrestlemania in a 5-way for every title in WWE.