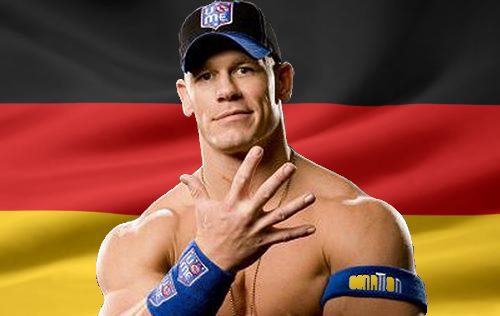 Los Angeles, CA – Following his brutal Summerslam match against Brock Lesnar for the WWE World Heavyweight Championship, WWE Superstar John Cena can now speak fluent German.
Cena, suffering from what doctors call "Foreign Language Syndrome" has only been able to communicate via the German language, despite never speaking it previously.
"Mr. Cena suffered a large amount of pain during his match," said Dr. Ravi Patel of the Los Angeles Medical Center. "While the F5's did a considerable amount of damage, we believe that Mr. Cena's current affliction stems from the numerous German Suplexes his suffered at the hands of Mr. Lesnar. And judging from the amount of German Suplexes, Mr. Cena may never speak English again."
The phenomenon of people being able to speak a foreign language following trauma is rare, but not unheard of. "We have had a few cases similar to Mr. Cena's," said Dr. Patel. "Just two months ago we had an independent wrestler from the Pacific Northwest who was suddenly able to speak several languages following a series of European Uppercuts. I even read in the New England Journal of Medicine about a female wrestler from Maine receiving three Canadian Destroyers in a row and only being able to say the words 'hockey,' 'bacon', and 'moose'."
Cena, resting comfortably at home said, "Mein gott! Ich werde zurückkehren. Wo ist die Bibliothek? Fahrvergnügen! Eile. Loyalität. Respekt."
Members of the German announcing team are serving as translators for Cena, but his former Wrestlemania opponent The Rock, has been insisting that Cena is only talking about The People's Strudel.