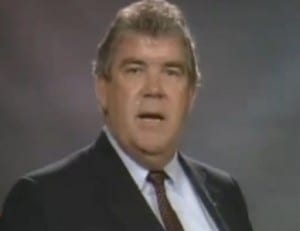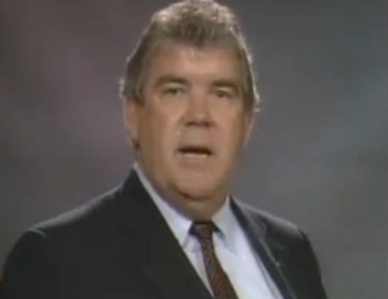 It's a landslide! For the ninth Presidential election in a row, incumbent Jack Tunney is expected to win re-election by a hefty amount.
To the surprise of no one, Tunney is expected to carry Parts Unknown with the near unanimity of the vote. The sovereignty has consistently voted Tunney since his first appearance on the ballot in 1984, and the coveted 58 Electoral Votes have generally been his avenue toward re-election in cycle after cycle.
"We just appreciate the job President Tunney does for us," said resident Melvin Executioner, a fourth-generation Parts Unknown native whose entire family has supported Tunney for decades. "We've campaigned for him vigorously from under our bland masks, even long before I was born, and we're proud to do so."
"He understands the everyman, and rules very fairly," notes resident Barry Darsow. "Even after I moved to the Motor City in 1991, I remembered all he had done our community, and I took to campaigning for him there as well. That was a pivotal election I remember, because his big theme was 'no reptiles'. Then I remember him running in 1996, and there were reptiles again! That's how much President Tunney is loved: people were willing to overlook that lack of continuity for him."
Exit polls from major cities such as The Outer Reaches of Your Mind, Bellville, Who Knows Where, and Some Unknown Part of The Planet have been coming back strong for Tunney ever since the polling centers opened earlier this morning, at a staggering 478 to 1 margin. His campaign slogan, "Make Survivor Series Fuckin' Mean Something Again", seems to have resonated strongest with his supporters in 2016.