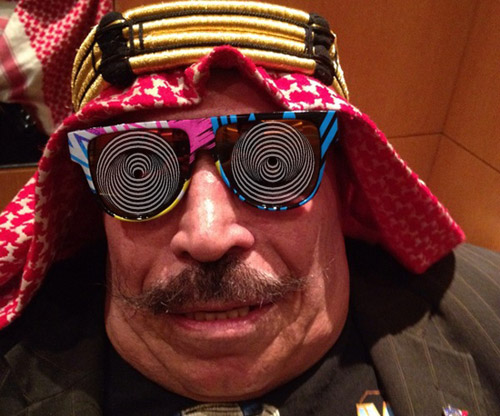 Citing his declining health (bad hips have forced him into a wheelchair when traveling) and mostly incoherent mental state, The Iron Sheik told WCNewz reporters that he's unsure of how to humble anyone anymore.
"I jus' not sure," he said. "I think it hurts & is meant as degrading thing when I humble or threaten to humble someone or something," he stated. "You can humble things, too, right? Not just people?" The Iron Sheik asked our reporter.
The former Royal bodyguard is most-famous for losing the WWE Heavyweight Championship to Hulk Hogan in the early 1980's and – much later – for his derogatory comments toward former Killer Bee B. Brian Blair's religion, background & sexuality. In addition, he threatened to humble Blair the old-country way.
We asked The Iron Sheik exactly how you humble someone in the "old-country way."
"I don't know," he responded. "Make them shovel manure out of the stalls in the barn? Punch them in front of their wife? Is that it, the wife-punching thing?" he asked.
When our reporter shrugged his shoulders in response, Sheik became angry, nearly tipping over in his wheelchair.
"Then what hell good are you, paperboy!" he screamed.  "If you don't know, why you ask Iron Sheik? Get out of here before I humble you!" he exclaimed as our reporter slowly backed out of the room.
You know, just in case he remembered that old country way.