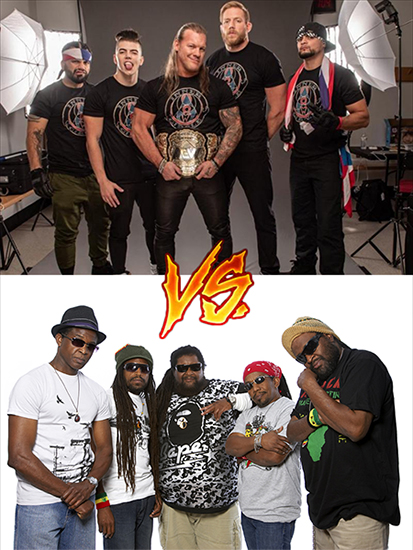 Philadelphia, PA – All Elite Wrestling's newest faction The Inner Circle already have their first challengers in the form of the reggae band Inner Circle.
Last week, AEW World Champion Chris Jericho brought Sammy Guevara, Santana, Ortiz, and Jake Hager to form a new stable. Dubbing them the "Inner Circle" Jericho vowed to take out all other wrestlers and rule AEW with an iron fist. Unfortunately, their first battle may be in a court of law following a cease-and-desist from the band Inner Circle.
The Jamaican band, famous for their song "Bad Boys" used as the theme song for the television show Cops, quickly sicced their lawyers on Jericho and AEW.
"Our clients have been an established band for over fifty years," said Samuel Levine of the law offices of Marley, Tosh, Isaacs & Cliff. "Mr. Jericho and his group are in clear violation of the band's copyrighted name and must stop using it immediately. Should they choose to ignore our request, we will be forced to take further legal action."
"Oooh!" exclaimed Jericho after receiving the cease-and-desist. "A little bit of the copyright infringement! Seems like the champ may have had a few too many libations and forgot how Google works. Sorry!"
Hoping to avoid further issues, Jericho is already hard at work coming up with a new stable name. His suggestions so far include Soul Asylum, Deep Blue Something, L.A. Guns, and Bone Thugs-N-Harmony.