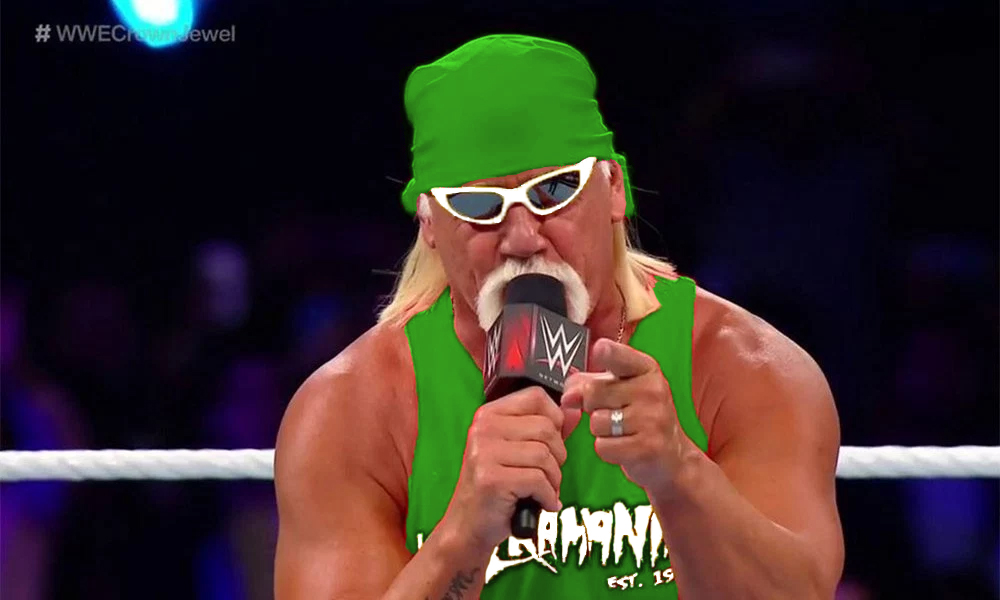 Riyadh, Saudi Arabia – Wrestling legend Hulk Hogan returned to the WWE this past weekend at Crown Jewel with an all-new pro-Saudi Arabian character.
Hogan emerged from the back to a deafening roar from the crowd. While the familiar strains of his classic theme song "Real American" blared over the speakers, subtle changes had been made to the lyrics. While lines about staying strong and being a man remained, the song mentioned being loyal to the kingdom and to never ask questions. Also gone was Hogan's classic red and yellow colors, having been replaced by the colors of Saudi Arabia's flag, green and white.
"Well let me tell you something, shaqiq," said Hogan to cheers from the local crowd. "It feels so good to be out here in this wonderful country where nothing bad every happens! When I heard about Crown Jewel, I knew I had to be here, jack! When the check finally cleared, I hopped the first jumbo 747 jet to be with all you Hulkamaniacs. Now enjoy my 24-inch vipers, enjoy the show, and, please, no one bring up Yemen or journalists!"
Hogan, wrapped in the Saudi flag, high-fived and took pictures with the royal family. He also made sure to kiss Saudi crown prince Mohammed bin Salman's ring on the way out.
During the World Cup match, a mysterious new competitor named Mr. Saudi Arabia appeared ringside. He flexed, posed, cupped his ear to the crowd and then walked to the back. While many suspect that Captain Arabia was Hogan under a mask, WWE officials have remained mum.