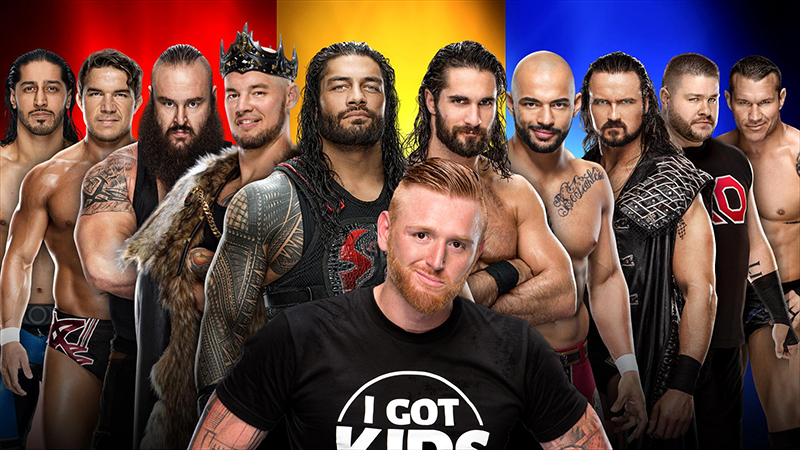 Chicago, IL – After the dust settled between the Raw, Smackdown, and NXT rosters, Heath Slater was determined to be the 'Sole Survivor' at this year's Survivor Series.
Wearing a Saturday Morning Slam shirt, Slater watched the night's events unfold from the back. Although he did not have a match scheduled, the One-Man Rock Band, wanted to represent his brand. Slater bragged about SMS's seven-year undefeated streak while pointing to his stained brand shirt.
"No one can beat the Slam, baby!" bragged "Mr. Saturday Morning" to no one in particular. Throughout the night Slater waited patiently to strike.
"I don't want none of that. I've got kids!" said Slater after witnessing the carnage of the Women's Survivor Series match.
"Daniel Bryan versus The Fiend? No, thank you, sir. I'd rather take on that possum that's been mucking around in my moonshine shack," said Slater.
"Brock Lesnar against Rey Mysterio? Shoot, I'd rather go to Wal-Mart on Black Friday to buy a graphing calculator," Slater chuckled.
With bodies of all three brands laid out, Slater made his move. Carefully placing his full plate of fried chicken, mashed potatoes with gravy, pimento cheese, grits, and pecan pie on to the catering table, locked the door to the 205 Live locker room. Slater ran to the ring, gingerly stepping over all the defeated wrestlers. Green and black confetti fell from the rafters as announcer JoJo declared Slater the Sole Survivor.
After his historic win, an elated Slater declared "I'm going to Tudor's Biscuit World!"