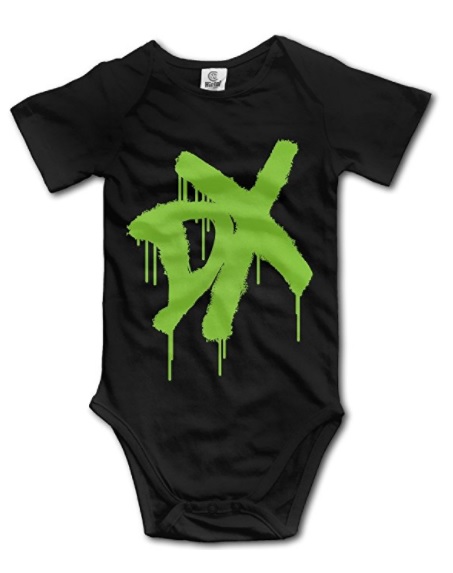 West Warwick, RI – On his Facebook page, 33-year-old Edmund Fox proclaimed his overwhelming pride that his 7-month-old daughter Regina's first words were "Suck it!"
Fox, the night shift assistant manager at Sam's Food Store, was ecstatic when he heard his first-born uttering the famous catchphrase from his favorite tag team, D-Generation X.
"At 8:07 am this morning, my sweet little baby girl fulfilled her destiny with her in-your-face attitude," said the avid wrestling fan. "When she said 'Suck it' instead of something lame like 'mama' or 'dada' I knew that she was destined for great things."
His daughter's first words come at a special time in wrestling history as the tag team recently celebrated their 20th anniversary. Fox has already tweeted a video of his daughter saying "Suck it" to Triple H, Shawn Michaels, and Vince McMahon.
The post received 12 likes, the most Fox has ever received for a single post, beating out the time he posted a video of himself shotgunning a beer in the parking lot of a post office.
"Wicked awesome," posted his wife, Roweena.
"The next step is to teach her how to chant 'You can't wrestle' and 'Boring!'" said Fox. "And maybe if there's time, we'll teach her numbers or whatever."