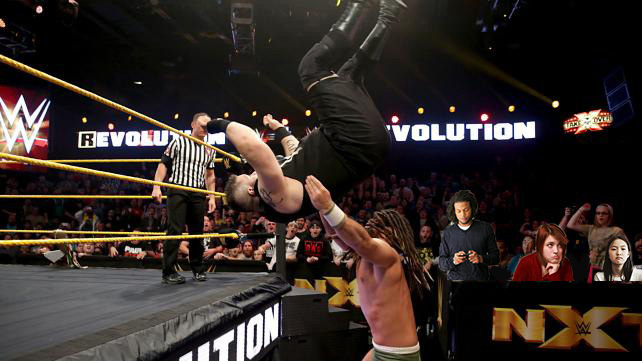 Winter Park, FL – NXT's newest Superstar Kevin Owens has already overstayed his welcome according to multiple disgruntled wrestling fans.
Despite several rave reviews of Owens debut at Revolution, the audience has already expressed their displeasure with the independent wrestling sensation formerly known as Kevin Steen.
"I had heard a lot about him and now I never want to hear about him again," said 16 year old Amanda Chin. "I mean, he was in the opening match and at the end. We already have one Triple H, we don't need another. Ugh, whatever."
"We get it, Owens likes to fight," said 26 year old David James. "You know who else likes to fight? Literally every other wrestler in the world. They wouldn't be wrestlers if they didn't, dummy. 'Fight Owens Fight'? More like 'Go away Owens Go away'."
"I was at Revolution, but spent most of the time texting until the Lucha Dragons match," said Pensacola native Jalissa Melina. "This guy is French Canadian, right? Where the heck was his beret and baguette? How about a little realism, WWE?"
After chants of "Cry Owens Cry!" threatened to derail a series of tapings, WWE officials are scrambling to fix the problem by putting Owens underneath a mask and repackaging him as "Conquistador #3".