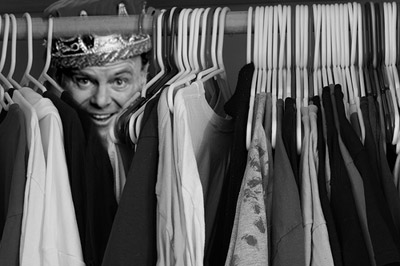 Memphis, TN – Jerry "The King" Lawler – long-known for his affection toward younger women & their "sweater puppies" – is in your teenage daughter's closet.
"Sshhh!" Jerry shushed our reporter while hunkering down inside 18-year-old Cyndi Myers walk-in closet.
"I think she's about to do it!" Lawler whispered into his unconnected mouthpiece, referring to an undressing that never came.
At press time, "The King" was still hunched on his knees several hours later, peering through the slats of the closet door, awaiting Cyndi's return from sweaty, sweaty soccer practice.
Reports that Seven and The Pale Horse are standing outside Cyndi's bedroom window are unconfirmed.