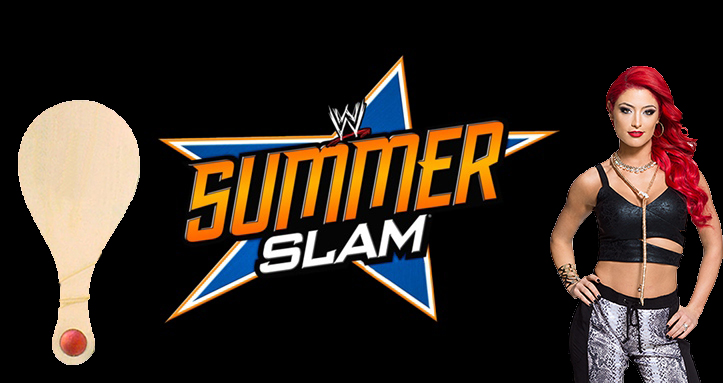 San Jose, CA – WWE officials have added another match to the already stacked Summerslam card with WWE Diva Eva Marie versus a paddle ball.
The blood feud began during filming for the upcoming season of Total Divas. The trouble brewing between Eva Marie and the paddle ball stems from a misunderstanding between the two over Fandango. Eva Marie has shown interest in Fandango over the past few seasons of the show and was shocked to find him playing with the paddle ball backstage.
The two tried to put their personal differences aside for a backstage segment that quickly spiraled out of control when Eva Marie received a splinter from the paddle ball. In a fit of rage, Eva Marie angrily swung the paddle, only to have the ball bounce back, hitting her squarely in the eye, causing it to swell shut.
In a heartfelt and heavily-edited backstage interview with Michael Cole, Eva Marie swore revenge.
"I am the total Diva," said the red-head, still sporting a black eye. "I am not half a Diva. I am not a quarter Diva. I am not whatever is less-than-a-quarter Diva. I will get my revenge. And if I can't get my revenge, I will put my revenge in my shopping cart and wait until my revenge is available for purchase!"
In related news, Jerry Lawler had a closed-door meeting with several members of the creative team in order to craft several "balls hitting Eva Marie in the face" one-liners.