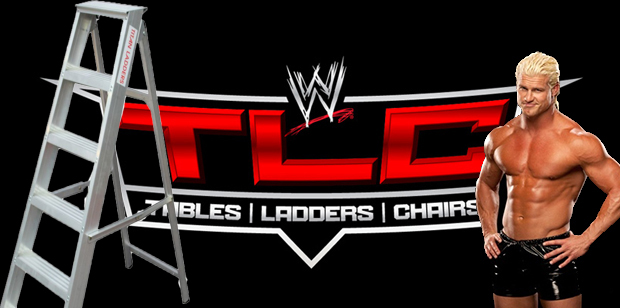 Austin, TX – On this week's edition of Smackdown, WWE COO Triple H announced that Dolph Ziggler will be facing a ladder at the TLC pay per view on December 16th.
Despite losing power at Survivor Series,Triple H was in the ring addressing the crowd for the first 20 minutes of Smackdown, when the restless crowd began to cheer Ziggler's name.
"What the hell is wrong with your people?" snapped Triple H. "You want that ramen-haired spot monkey? I'm Triple H! I'm The Game! I'm The Cerebral Assassin! I'm insert nickname here! You should be kissing my feet and throwing rose petals in front of me!"
Chants of "We want Ziggler" rang throughout the arena. Incensed, Triple H ripped off his suit jacket and threw it to the floor.
"You want Ziggler?!" Triple H barked. "Fine, I'll give you that pink-shirt wearing, open-mind speaking, showoff! You people say Ziggler could wrestle a broom and have a good match? Well I'll do you one better. At TLC, Dolph Ziggler will take on a steel ladder in a traditional "Tables, Ladders, and Chairs" match. Get your popcorn ready, you…you…jerks!"
Ziggler responded to the match with a passionate 5 minute promo that was edited down to 18 seconds and put on the WWE App.