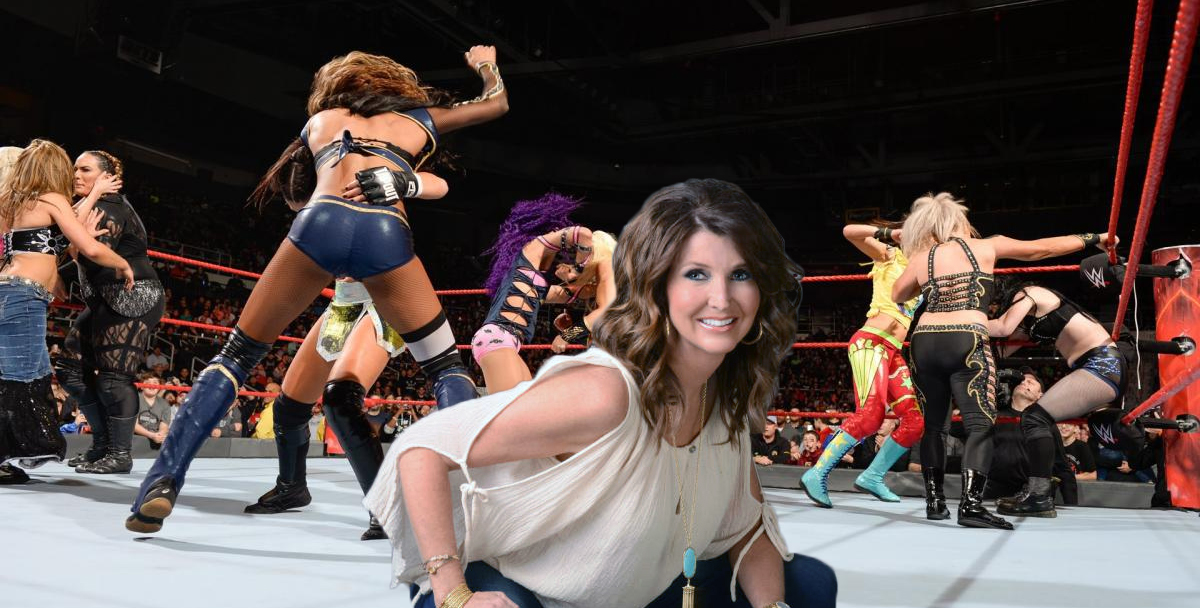 Memphis, TN – In a surprising move, WWE has announced that former head of TNA Wrestling Dixie Carter, will be entering the Women's Royal Rumble. The shocking announcement stunned the audience and wrestling experts alike who were expecting this to be the introduction of MMA fighter Ronda Rousey.
Stephanie McMahon, the defacto leader of the women's division, introduced Carter on Monday Night Raw during an extended promo.
"The women's division is completely out of control," said McMahon in her trademark mellifluous voice. "I need to bring someone in to get all you ladies under control. I need someone versatile, strong, beautiful, and deadly. Ladies and gentleman, say hello to the latest entrant to the Women's Royal Rumble."
The lights dimmed in the FedExForum as a single spotlight shown at the ramp entrance. The Band's "The Night They Drove Old Dixie Down" blared through the arena's PA system as Carter made her way down the ramp.
The crowd sat in stunned silence as Carter embraced McMahon in the ring.
"Give it up for Dixie Carter!" screeched McMahon.
"Thanks, sugah," said Carter to McMahon. "Howdy, ya'll. I'm just so dang excited to be entering the first ever WWE Women's Royal Rumble.  "I'm ready to take on all comers whether it's that cutie pie Alex Bliss, that mean ol' Nia Jax, or that Bella girl. You know the one I mean. The one with the hat and stuff."
"I just it's going to be a real knockout!" said Carter as she winked to the camera.
Experts believe that while Carter has slim odds of winning, they fully expect Carter to win the WWE Raw Women's Championship at Wrestlemania.