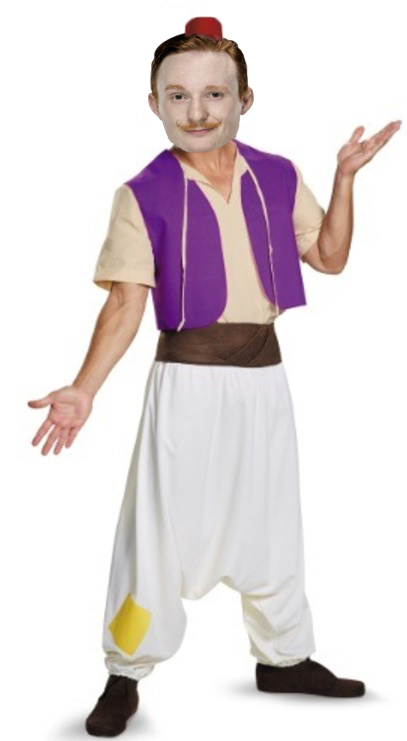 Hollywood, CA – In a shocking movie, Disney has cast WWE Superstar Jack Gallagher for the titular role in the live-action version of Aladdin.
Disney, who publicly stated recently that they were having difficulty filling the lead role, released a statement saying, "There's just something special about Jack Gallagher that makes him perfect to play a character of Middle Eastern descent. He's just the white, uh, right fit to reach our target audience."
"Ah, yes. I remember thoroughly enjoying Aladdin as a young lad," said Gallagher. "I spent many a day singing 'A Whole New World' and 'One Jump Ahead' with my grade-school chums when we summered in Worcestershire-Upon-Stratford-Upon-Avoncastleton. 'One jump ahead of the breadline' and all that. Quite charming, really."
The move comes as a surprise after fellow WWE star Mustafa Ali gained attention online for expressing his desires to play Aladdin.
"They said I wasn't what they were looking for," complained Ali. "They actually told me they'd consider me for the role of the Magic Carpet. Can you believe that?"
"If all goes according to plan, we'll also have Gallagher play Mary Poppins," said one unnamed Disney executive. "He already has the umbrella. That's some convenient synergy!"
Gallagher recently reached out to another professional wrestler who has had experience acting in Aladdin.
"Four out of ten," said Bret Hart, who played the Genie in a stage production of Aladdin. When asked for clarification on what he meant, Hart said "Triple H knows what it means."