Have you ever heard of Lanny Poffo? If you're like most people, you already know that he was The Genius of the WWF. But did you know that the former wrestling superstar has been caught in a dangerous weight loss cycle for over a decade? Poffo, who has lost 180 pounds since purchasing a popular exercise machine, blames none other than fitness guru Tony Little for his health woes.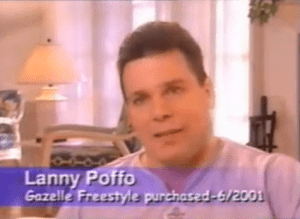 The Gazelle, an exercise machine that the former "Leaping Lanny" purchased in June of 2001 to alleviate his back problems, is purposefully designed to make users dependent on the product, he alleges in his lawsuit against Little.
"No matter how often you use it, you want to use it more," claims Poffo. "You get addicted to it, really."
Ten years ago, a desperate Mr. Poffo sought advice from Tony Little about his excessive weight loss and uncontrollable urge to keep using the Gazelle, which Little endorsed on television for years. "It's been 2 years, 30 pounds," said Lanny. "If this keeps up, do the math. How long before I disappear completely?"
Little, however, allegedly refused to take the warning signs seriously, reassuring his customer, "You'll never disappear, man!"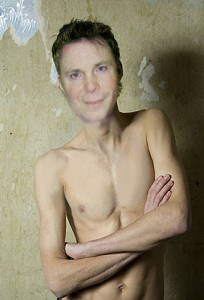 But Poffo, who stands 6'2″ and now weighs only 90 pounds, has been told by both doctors and mathematicians that he has a mere 6 years until he does exactly that. "A lot of my tomorrows were yesterday."

Poffo says that if he can't get the Gazelle taken off the market entirely, he at least wants it re-labeled to prevent young children and parents from being misled by its fun appearance. "It's exercise equipment, but it thinks that it's playground equipment."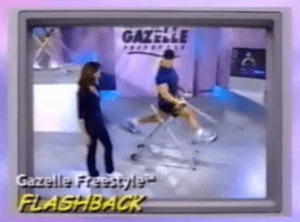 The multi-million dollar suit, which will not be easy on the credit card, has all the markings of the next sensational trial. The next time you're watching TV and say, "Whoa! There's Tony Little, and look what he's doing!", the infomercial star may very well be testifying in court.