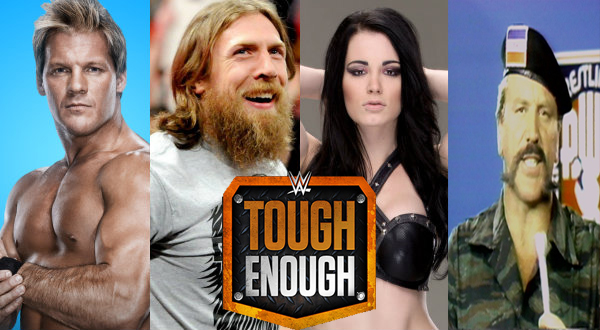 Winter Park, FL – WWE officials have announced that the newest judge for the reality series "Tough Enough" will be none other than Colonel DeBeers.
"We felt it was time to add a little spark to the Tough Enough competition," said Vince McMahon. " The Miz did a great job last week, but it was time the show had a fourth judge. Up until now it's just been Daniel Bryan and Paige. No one else was a judge this year. No one," said McMahon sternly.
DeBeers, a South African who wrestled in the AWA and UWF in the 80's, is best known for his feuds with Jimmy "Superfly" Snuka, "Big" Scott Hall, Jake Milliman, and Iceman Parsons. He is also known for his pro-Apartheid stance and for refusing to wrestle African American competitors.
"While it's true that the colonel has made certain racial remarks in the past, we will not hold it against him," said McMahon. "Just like Michael Hayes. We have always appreciated his work in the AWA. Just like Sgt. Slaughter. And he has a great mustache. Just like B. Brian Blair. Yup. No one else fits these descriptions. Can't think of a single person," said McMahon.
"I am here to separate the wheat from the chaff," said DeBeers without a hint of an accent. "I can see from Sara Lee that she is of good stock. I can also see that ZZ would not have lasted five seconds under my command. And I have nothing to say about the recently eliminated Patrick."
"Oh, boy. That's still better than the things said by, uh, Title Vacant From 1984-1988," explained McMahon.