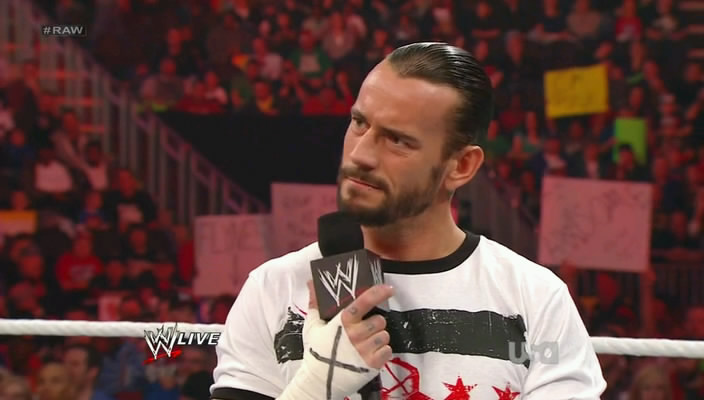 CLEVELAND – Former WWE Champion CM Punk has informed Vince McMahon on Monday that he was walking away from the company, and Punk has since been written out of all foreseeable events. It has been learned that Punk is looking to come back for a "Dwayne Johnson type of deal" that would preclude him from performing at live events, and getting paid unreal sums of cash to do so.
"After Batista won the Royal Rumble match for doing minimal work, Punk is hoping to take the same career path," says one company insider. "Punk's been exhausted from years of working night after night without the use of medication, so he figures that four or five matches a year going forward will improve his quality of life."
As of Tuesday evening, Punk was said to be proving his worth toward such a contract. The 35-year-old has reportedly begun forgetting the names of any WWE performer that isn't a full-time main eventer, referring to the others as "C-level stars" on his Twitter account.
"I texted him Monday evening to ask how he was holding up," says WWE veteran Curt Hawkins. "He said he didn't know who I was. At first I was mad, but now it makes sense. If he gets that contract, imagine how great it'd be for business. I bet we'd all benefit somehow, even if I can't figure out a way."
Some have noted that Punk hasn't been in the WWE World Championship picture for nearly one year, an unheard-of time span for a performer that sells the amount of merchandise that he has. With Rock, and now Batista, setting a new precedent for reduced-schedule icons by getting title shots, perhaps Punk's hoping to do the same.
"He'd also indicated he'd like to win the 2015 Royal Rumble from the #28 spot," said the insider. "Let some other hard-working sap go 50 minutes from number one and be ignored most of the way."