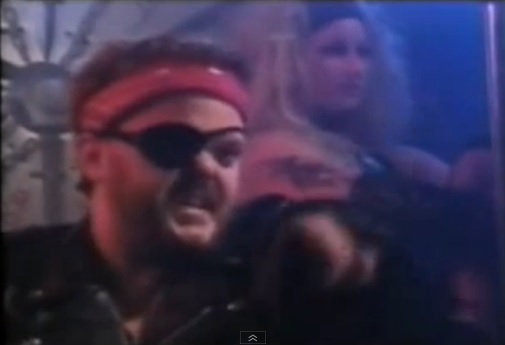 Los Angeles, CA – On tonight's edition of Monday Night Raw, Triple H will reveal that Cheatum, the evil midget pirate, will be in his corner when he takes on Sting at Wrestlemania.
"I needed to go back to Sting's past," said Triple H. Really find out his weaknesses. Who better than Cheatum, who I might add, has never been defeated by Sting. Take that, Lex Luger! Sting can keep his little sissy bat. I'm a Cheatum guy…hmmm that sounds like a good shirt slogan," said Triple H, lost in thought.
Cheatum, best known for appearing in several WCW mini-movies in the early 90's, has been training Triple H over the past several weeks to prepare him for his match. He has even taken time off from his job as Adjunct Professor of Economics at Post University.
"Hehe work on cardio work on cardio!" said Cheatum. "Lots of protein! Low carbs hehe! Sledgehammer! Stephanie distraction! Roll-up 1-2-3 hehehehehe!"
In order to raise the stakes, WWE officials are considering making the confrontation a "Spin The Wheel, Make The Deal" match. Interns are currently searching for coal miner's gloves.