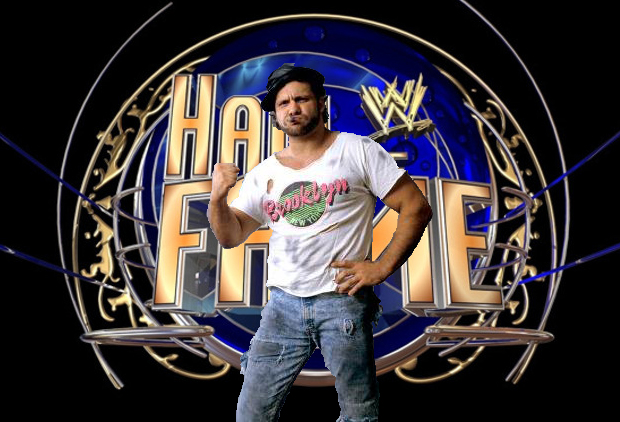 Brooklyn, NY – Following the announcement of "Macho Man" Randy Savage being inducted into the WWE Hall of Fame, longtime WWE wrestler Brooklyn Brawler was announced as the second inductee in the Class of 2015.
"I'd like to congratulate Brawler on his many, many, many years of service to the WWE," said Vince McMahon. "Since the 1980's, Brooklyn Brawler has been the one of the company's ultimate tough guys. He was always there when you needed him, whether it was losing to Red Rooster as a member of the Heenan Family, or winning a match over Just Joe, or fetching everyone drinks on Milkshake Fridays at Titan Towers, Brawler was there. He deserves to be in the Hall of Fame. And the best part is, we can also induct his other personas Kim Chee and Abe "Knuckleball" Schwartz for future years when the classes are kind of thin."
Famed movie director and unofficial spokesman of all things Brooklyn, Spike Lee, said, "I never thought I'd see the day that someone from Brooklyn would finally make it. This is truly a great day for the entire borough." With tears running down his cheeks, Lee continued, "From Canarsie to Park Slope, we're all going to celebrate!"
A ticker-tape parade is scheduled to run the entire 9.8 mile length of Flatbush Avenue. Brooklyn Brawler will be riding in a convertible with both Vince McMahon and New York Governor Andrew Cuomo. Several stores along the route will be celebrating with commemorative Brooklyn Brawler t-shirts, complete with holes and pizza grease stains.