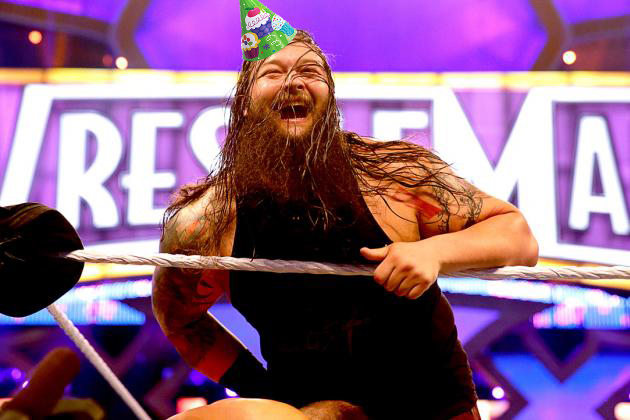 Somewhere in the backwoods, FL – WWE Superstar Bray Wyatt celebrated the continuation of his Wrestlemania losing streak with the entire Wyatt family.
"I want to thank all of my dearest and closest family for joining me on this momentous occasion," said Wyatt beeming with pride. "You may remember last year when the legendary Undertaker's Wrestlemania streak ended. You may not know that the occasion was also the beginning of a new streak. One of vast importance. One that can go down in the annals of wrestling history: My defeated streak!"
Bray's words were greeted with an frantic hooting and hollering from his family. Though Bray had "set them free", both Luke Harper and Eric Rowan were there to join in the fun and merriment with the rest of Bray's kin. Harper told inappropriately scary ghost stories and Rowan gave "sheepy-back" rides to all the little ones.
Uncle Cooter Wyatt played the mouth-harp while the twins Pepsi and Mr. Pibb accompanied him on the saw. Granny Wyatt danced a jig as Bray's sister Abigail cooked up a mess of possum stew and buzzard slaw. The clan laughed uproariously when Rowan tried to eat with his mask still on.
Before the meal, Bray raised a glass of Rowan Red wine, and made a toast.
"Here is to twenty more losses at Wrestlemania! Tito Santana, we're coming for you, Chico!"