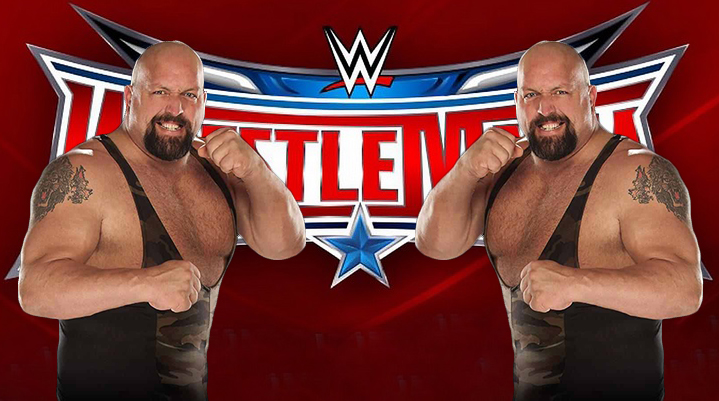 Birmingham, AL – WWE leadership has announced that the very first match announced will be a feud that has been brewing for over a decade.
"This is going to be the biggest Wrestlemania ever," boasted Vince McMahon to a throng of reporters. "AT&T Stadium. Arlington, Texas. You know what they say about Texas, don't you? They say 'We're 39th in the nation on education!' They also say, 'Everything is bigger in Texas!' which is why the first match announced will be a doozy!"
Several camera flashes went off and reporters feverishly took notes on their smartphones.
"In one corner, the biggest, the meanest former World Heavyweight Champion, the largest athlete in the world…The Big Show!" yelled McMahon.
The Big Show walked out from behind a curtain, a large scowl across his face. He growled at the group of reporters, lifting his fist in a threatening manner.
"And in the other corner, a man that knows The Big Show all too well. A man that started with him in WCW, followed him to WWE and ECW. A man with a great sense of humor that would do absolutely anything for his family…The Big Show!" bellowed McMahon in his best carny voice.
The Big Show quickly ran behind the curtain, coming out the other side. He smiled broadly, waving to reporters and kissing a baby that was handed to him from the crowd.
"The Big Show versus The Big Show at the biggest show of all time!" screamed a red-faced McMahon. "The vicious, nasty heel giant against the lovable, friendly face big man! This match will be no holds-barred, no disqualifications, no count-outs, and unlimited breadsticks! And, there will be a special guest referee!"
The Big Show ran behind the curtain again, this time emerging through the middle, tears streaming down his face.
"The special referee will be Crying Big Show!" squeaked McMahon, his voice quickly failing him. "Who will win? Who will lose? How many times will The Big Show turn before Wrestlemania? Sign up to the WWE Network to find out!"