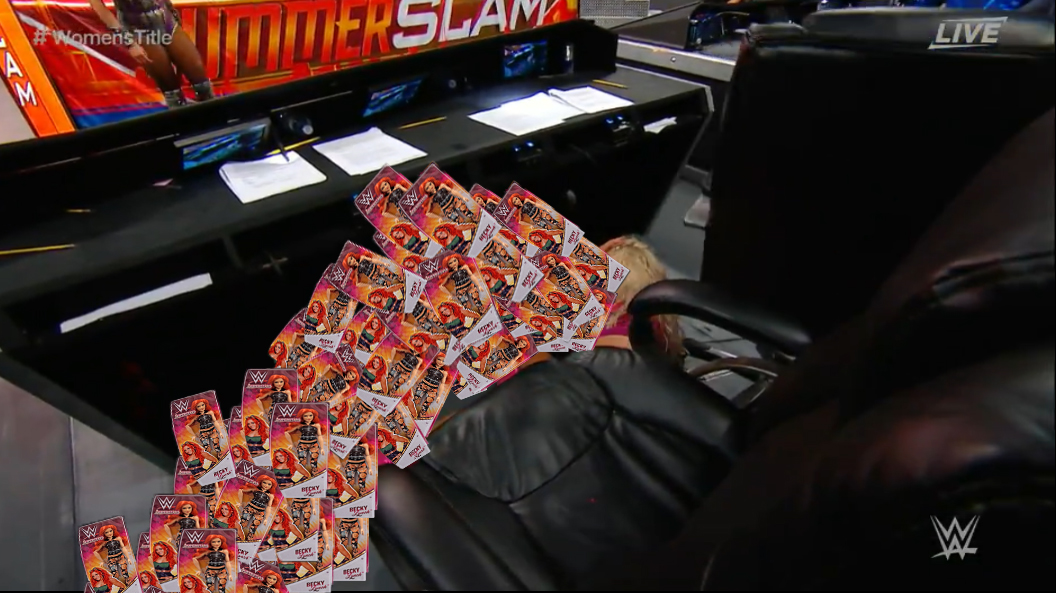 Brooklyn, NY – Beloved Superstar Becky Lynch turned Charlotte Flair following the Smackdown Women's title at Summerslam in a stunning an unexpected fashion.
Lynch battled with Charlotte Flair and Carmella in a see-saw match. Flair dominated most of the match with her technical skills and Carmella tried to cheat at every turn. Lynch, with the crowd solidly behind her, rallied hard late in the match to make her comeback, but failed in the end.
Following the match, Lynch attacked Flair to the cheers of the crowd. The cheers turned to roars of approval as Lynch motioned to the back. Fans were stunned to see a dump truck slowly backing down the ramp, stopping just in front of a groggy Flair. Lynch gave the driver the thumbs up and the back of the truck started to tilt. Hundreds of Becky Lynch dolls came pouring out of the truck, burying Flair. The falling plastic made a loud, sickening thud as it hit the floor and human flesh. Lynch then celebrated her change by slamming two dolls together and pretending to drink from them, Stone Cold-style.
Backstage, Lynch said, "Toys R' Us was going out of business and had lots of my dolls for real cheap. We cut a deal and I now have hundreds of these things. This ava-Lynch goes out to Geoffrey Giraffe!"
Charlotte was taken to Mount Sinai Hospital to remove doll pieces from her mouth, nose, and eyes.