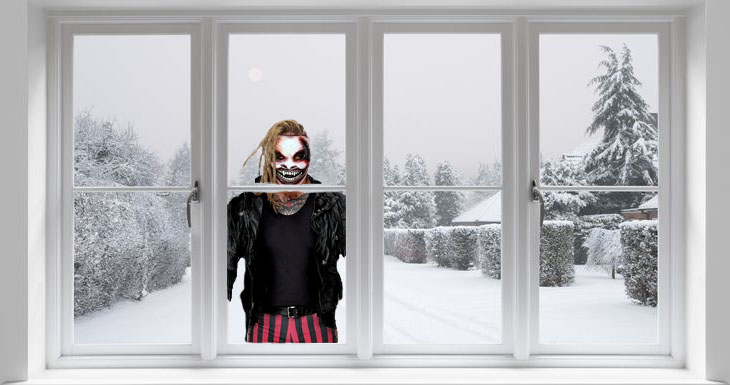 Chicago, IL – The American Society for the Prevention of Cruelty to Animals is teaming up with the WWE to remind you to "Let Him In" this holiday season.
The ASPCA and WWE announced their partnership at a press conference Monday morning. WWE Universal Champion Bray Wyatt was joined by members of both organizations to announce the initiative.
"As we enter this holiday season, it is important to remember that the weather is getting colder," said ASPCA President Matthew Bershadker. "Snow, ice, and extreme temperature drops can be very harmful to those left outside."
"Yowie wowie, it's chilly!" exclaimed Bray Wyatt, wrapping himself in an afghan. "It's colder than a hug from Linda McMahon! You shouldn't leave your little friends out in the cold when it's nice and toasty inside the Firefly Fun House. Let in Sister Abigail, Mercy the Buzzard, and Ramblin' Rabbit. Oh, and don't forget to let me in."
Wyatt then donned his Fiend mask, complete with a knit hat with earflaps.
"If you're cold, The Fiend is cold. Let him in," pleaded WWE CEO Vince McMahon.
"Together, with the help of the WWE, we can all let The Fiend in," agreed Bershadker.
"That goes double for you, Daniel Bryan," said Wyatt, sipping hot cocoa through his mask.