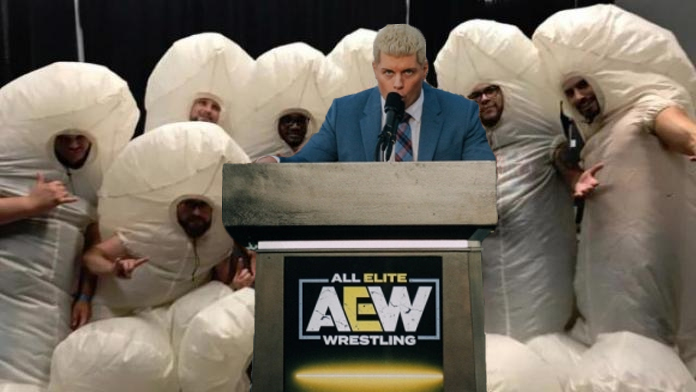 Jacksonville, FL – Cody Rhodes, the leader of the newly-formed All Elite Wrestling, proudly announced that they have signed Joey Ryan's Penis Druids to a 5-year deal.
"Wrestling has a long and storied history of having wrestling phalluses," explained Rhodes. "The Dicks, The Johnsons, JBL. Everyone was talking about the Penis Druids resurrecting Joey Ryan at All In, so it was a no-brainer to bring them on. I expect big things from this exciting new faction."
"I'm really proud of those pricks," said Joey Ryan. "They're a cut above the rest and really get the thrust of the business. My druids will go hard on their opponents and pound them into submission. No one can penetrate a wrestler's defense like they can. Their offense comes in spurts. Lots of pulling, twisting, and jerking that will eventually lead to their opponents being completely covered.
When asked about any concerns for these newcomers, Ryan said, "Stamina can be an issue. Chaffing too."
Though not currently signed to the promotion, Ryan vows to, "Burst on to the scene as soon as this rash clears up."