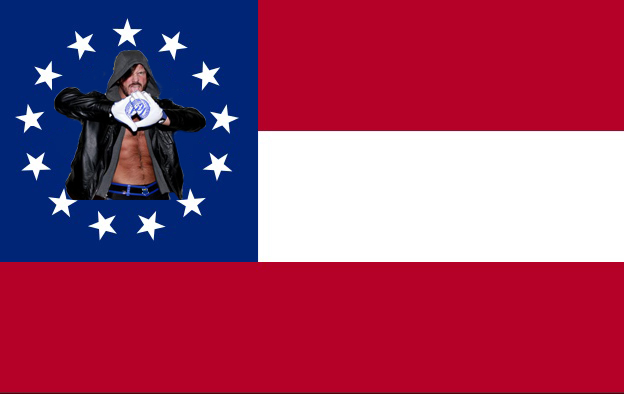 Seattle, WA – After much deliberation, WWE officials have decided to go a different route with newcomer AJ Styles's character. The issue was discussed in a closed-door meeting with Vince McMahon.
"This AJ Styles kid is really something," said McMahon of the 38-year-old, "But who is he?"
"Well, Vince, he's wrestled all over the world with successful stints in both Mexico and Japan," said Triple H. "Plus, he spent almost a decade with TNA."
"Tee-En-what?" said McMahon. "No, no. No one cares about all that piddling crap. I mean who is AJ Styles? What's his character? What's his motivation?"
"He's a talented wrestler that wants to become the champion of the greatest wrestling company on the planet. Isn't that enough?" questioned Triple H.
"Maybe in the 1980's, pal," dismissed McMahon. "Perhaps he needs a job to give him some personality. How about a racecar driver or a hockey player? Have we ever had a snobby aristocrat character?"
"Yes, Pop," said a perturbed Triple H, rolling his eyes.
"You're right, that would never work. Say, where is Styles from anyway?" asked McMahon.
"He's from Georgia, Vince!" said WWE's television producer Kevin Dunn, clinging to McMahon's back like a baby koala.
"Georgia, huh? Isn't that one of those loser countries in Europe like Prussia or Austro-Hungary?"
"Technically, yes, but…"started Stephanie McMahon.
"Perfect! Grab a picture of his passport and let's put him in some traditional Georgian peasant clothes. Maybe have him do some sort of weird Georgian dance. Then we put him in the League of Nations to replace the injured Sheamus or Alberto Del Rio. Done!" said Vince triumphantly.
"Wrong Georgia, daddy…I mean Vince!" said Dunn. "Styles is from Georgia in the United States. Y'know, from where WCW was. The South!"
"What?! S-Southern?! That's just…I mean…how could we let this happen?" said McMahon, spitting on the floor at the idea of someone being from the South.
"Calm down, Dad!" pleaded Stephanie.
"Alright, alright. The plan goes as scheduled. Have him come to the ring in a broken-down pickup truck. Make him chew a piece of hay and take swigs from his moonshine bottle. Just really play up how different he is from the rest of us," said McMahon.
"But, Vince, Georgia is part of the United States," said Triple H.
"It's foreign enough," shuddered McMahon.