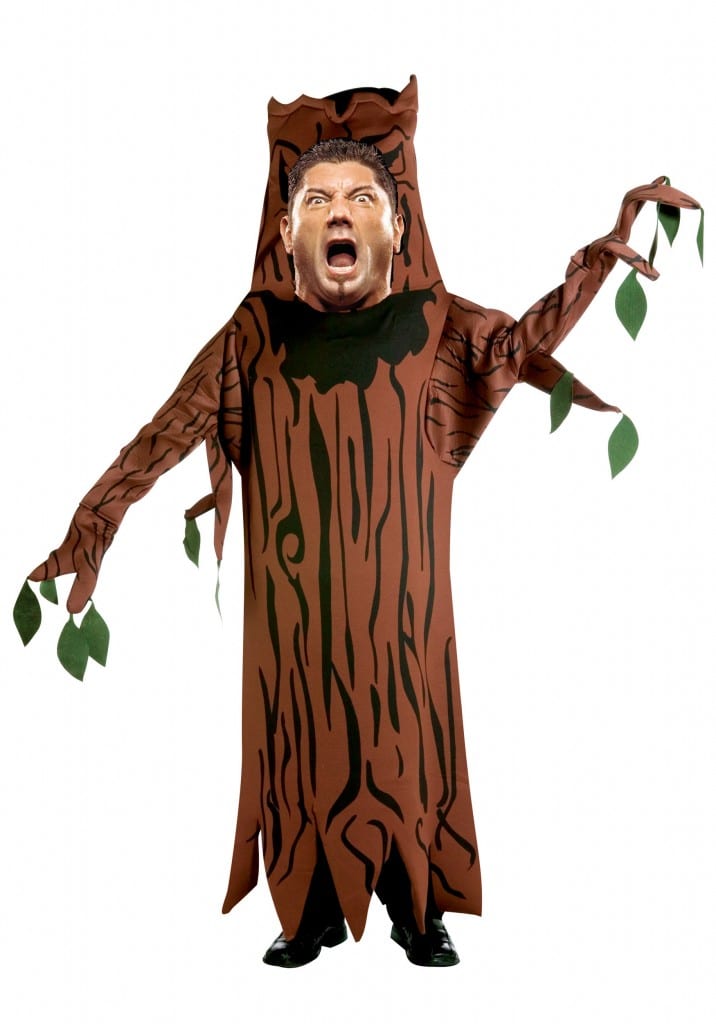 Washington, DC – After a brief Mixed Martial Arts career and various minor movie roles, former WWE Superstar Dave Batista has decided to try his hand at stage acting.
Rather than trying for Broadway, Batista will be enrolling in Mrs. Mullin's third grade class at Janney Elementary school in Washington, DC. "After conquering the world of MMA with an undefeated record and appearing in numerous blockbuster movies, I wanted to really show my talents on stage. I've always loved show tunes. I'm always humming tunes from 'Guys and Dolls' and 'Wicked'. I must've seen 'Les Miserables' at least 10 times. I just want to get up on that stage and entertain!
Batista will be playing 'Tree #1' in the school's production of "Wash, Rinse, Recycle", a play on the importance of recycling and the helping the environment.
"Well, it is rather unusual for a man in his forties to enroll in elementary school just to star in a play, but he just seems so determined," said Mrs. Mullin. "In order to be in the play, David has to take classes as well. This week we're learning long division and David is doing his best. He sometimes gets upset when he has a remainder. He does great with the kids, though. They call him 'Big Davey' and love playing dodgeball with him."
Classmate Darnell Higgins said, "Big Davey is the best! He's super strong and when we have gym class he likes to shake the climbing ropes. He does get really sad, though, when we talk about basketball. Something about them not holding grudges. He's silly like that."
Batista explained his unorthodox path to acting. "The movie thing isn't working out like I'd hoped. I mean, I was in big deal movies like Scorpion King 3 and Wrong Side Of Town with RVD. I got too big too fast. I know I have to work my way up, just like when I was Leviathan in Ohio Valley Wrestling. I'll pay my dues at Janney. Who knows? Maybe in a year or two, I'll be doing dinner theater in Delaware. Then it's off to the big leagues."
When asked about his role in the play, Batista said, "I'm going to be the best darn tree ever! I've already memorized my line. Check it out: 'Why don't you make like me and leaf!'"