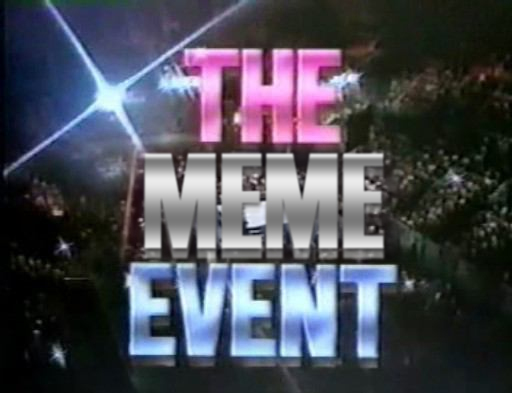 The city of Buffalo, NY will never be same after Friday night, February 7, with a special edition of The Meme Event! After what took at the 2014 WrestleCrap Royal Rumble, the top stars of WrestleCrap will be in action to settle ongoing grudges, and pave the road to WrestleCrapMania on Sunday, March 30!
After Irwin R. Schyster's victory in the Royal Rumble match, Real Deal Reynolds and Blade Braxton have it out for his very Schyster Family. The Mega Crappers will square off with Schyster's trusted guns, Mantaur and Heidenreich, in tag team action!
In addition, with IRS laying an unvalidated claim to the WrestleCrap World Heavyweight Championship, esteemed WrestleCrap President Jack Tunney will make a statement regarding the future of the title belt, as well as WrestleCrapMania itself!
After Bobby 'The Brain" Heenan unleashed a reborn Mike Awesome on the WrestleCrap stage, the manager has drawn the ire of one Duke "The Dumpster" Droese, whom Heenan interfered against at the Rumble. Awesome and Droese will go head to head, as Heenan looks to take Awesome to the very top of WrestleCrap!
"The Ugandan Giant" Kamala has had it out for "The Doctor of Style" Slick, after his treacherous acts this past December. By extension, Kamala also wants to get his hands on Akeem, the African Dream, Slick's main charge. The two will face off on The Meme Event, and it promises to be a brawl!
"Mr. Adequate" Curtis Axel had himself a successful, while altogether plain, debut at the Royal Rumble, defeating Jimmy Wang Yang. He looks to build a victorious run, as he'll be in action against The Stalker!
All of this and so much more awaits, as WrestleCrap hits Buffalo (Tatanka!) for The Meme Event!