The WrestleCrap Royal Rumble is scheduled to take place on Sunday Night, January 19, from the sold out Joe Louis Arena, in Detroit, Michigan! In this pre-holiday edition of the WrestleCrap Event Center, we will reveal twenty entrants for the Royal Rumble match, as well as announce two additional matches to this auspicious card!
With RD Reynolds, Blade, El Gigante, Super Eric, Dr. Isaac Yankem, Santina Marella, Michael Cole, The Shockmaster, The Black Scorpion, and Cheatum already announced, here's the field expanded to 20…..
Duke "The Dumpster" Droese will be one of the thirty participants, as will his Survivor Series partner, "The Portuguese Man O'War" Aldo Montoya. Joining them are the festive Gobbledy Gooker, along with the strongarm tactics of Saba Simba, as well as "The Ugandan Giant", Kamala!
Kamala will have a chance to exact revenge on "The African Dream" Akeem, who is now aligned with Kamala's former manager, "The Doctor of Style", Slick. The Artist plans to rain purple all over the opposition; he's in this one as well. In addition, all three members of the mysterious Schyster Family, IRS, Mantaur, and Heidenreich, will be in action, no doubt drawing interest of both RD Reynolds and Blade Braxton, who will be good to go come January 19!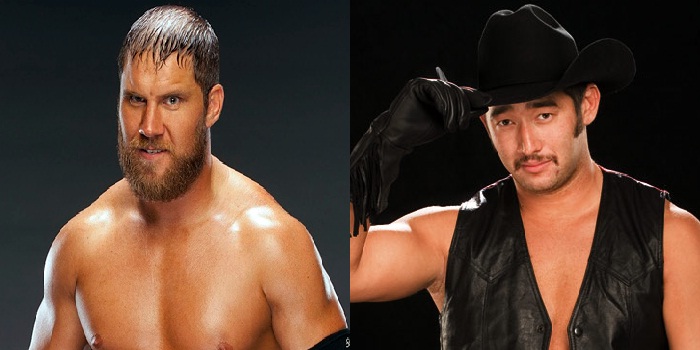 In addition, "Mr. Adequate" Curtis Axel will step into the ring for the first time in WrestleCrap, taking on another relative newcomer, the Far East Cowboy himself, Jimmy Wang Yang! Yang's quick on the draw, but is being so-so good enough for Axel to dodge Yang's bullets? We'll find out!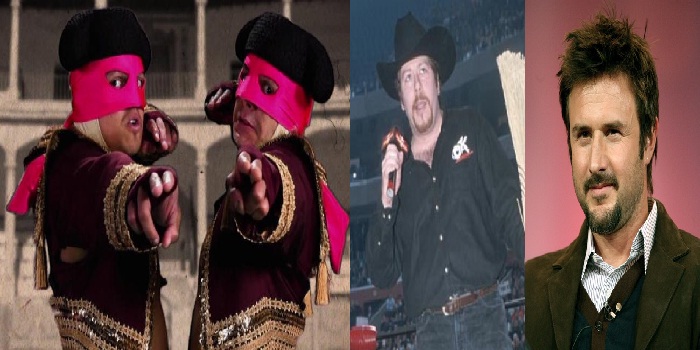 You'll also see Los Matadores, those cunning tricksters themselves, in action against Vince Russo's tandem of Oklahoma, and former WCW Champion David Arquette! Can Russo's pairing knock the bull out of the opposition? Or will Los Matadores send Oklahoma and Arquette to the rewrite bin?
Stay tuned for further updates on the WrestleCrap Royal Rumble!