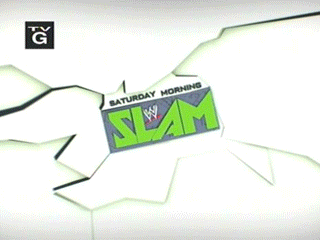 So the hot rumor going around is that we're going to get a General Manager on this here progrem, which is something that this show should decidedly should NOT have for two reasons: 1) the whole GM thing is completely played out (has there ever been one better than Vince in his initial run?) and 2) the great thing about SMS is that it is unlike every other show this company crams down our throat. Ergo, therefore, three dots in the form of a triangle, the company is starting to pay attention to it, which is never a good thing.
With that said, even I must admit to being intrigued by who seeing the undercard attempt to battle to take control of a half-hour block of children's programming.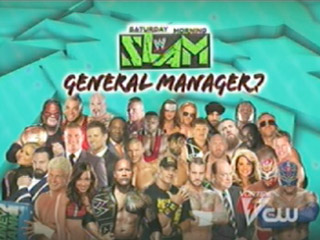 Note I said UNDERcard. I somehow doubt Steve Austin (shown in a video package) or Brock Lesnar (in graphic above) are going to come out of next Saturday to book Jey Uso vs. Heath Slater despite the company's best efforts to make us think that may happen.
That would be awesome, though.
(And yes, I am well aware of who it winds up being. Just for fun, though, we're not going to spoil it here.)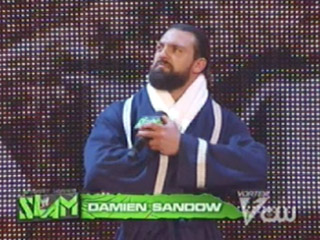 Damien Sandow is first out this week, telling us how he has the patience of Ghandi and thus he should be the new czar every Saturday morning. Instant reaction: would help the children to learn better grammar and increase their vocabulary, so he has a chance.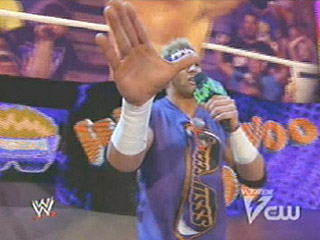 Zack Ryder is out next, and is shot in such a way that it appears he has a giant hand. The image above is not retouched, so I have no idea what camera filter Kevin Dunn is using there but it's a strange one. Anyway, he also wants to be the GM. Instant reaction: zero chance. Why? Because he's Zack Ryder and I've never seen a company hate an employee any more than this do this poor guy. It's like they keep him around, watch him gain traction with the internet, and then bury him six feet under just for fun.
Anyway, these two are going to have a match, so we spin the Saturday Morning Slam Commenator Wheel of Misfortune™ and get…
Cody Rhodes. Eh, I'm neither here nor there on this selection. I will say that his shirt is quite fantastic. Order 'em by the gross, kids!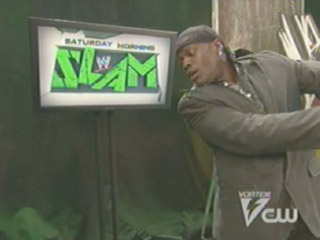 So the two trade a couple moves, then it's off to commercial. When we get back, we get our Don't Try This with R-Truth. Truth spends about 30 seconds bickering back and forth with Little Jimmy, then concluding that we should never try this at school or at home. Hold on just a sec, I need to write that down.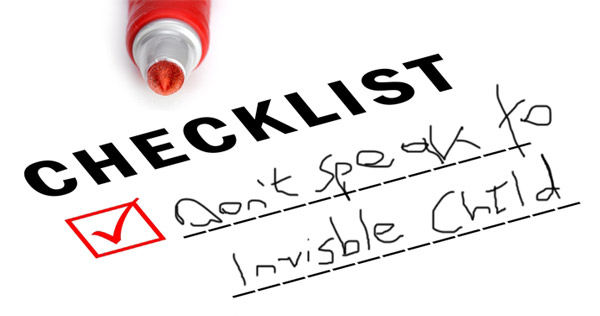 Ok, got it.
Damien locks an Elbow of Disdain, but Ryder kicks out at two. Rhodes disputes Ryder's claim to be the Internet Champion, and apparently the editor of the show agrees, as he's blurred out the Facebook and Twitter logos. Anyway, a Rhodes distraction leads to a win by Sandow, which leads to Zack yelling, and I quote, "HEY! YOU CHEATED!!!!" Despite this, Josh claims this was a "solid victory" by Sandow. Um, what?
When we get back from commercial, we get a backstage segment wherein everyone on the show in the past six months (really, all 10 of them!) throws out their name be to the new GM. I was so happy to never see stuff like this on here, but then Natalya (thankfully not farting) shows up and explains that SHE should be running things. Only one 320×240 GIF on all the internet can sum up that idea:
Our main this week features Justin Gabriel defending his Saturday Morning Slam turf against evil invader Antonio Cesaro. The latter gets a SMS Spotlight, which consists primarily of him hitting the Neutralizer on Great Khali. That is pretty impressive. Oh, and for some reason I've seen a lot of discussion online about who was worse, Khali or Giant Gonzalez. As a guy who's seen way more of both than I'd ever willingly admit, it's Gonzalez in a landslide. Here's your proof.
Cesaro enters first as we again get the story about how it was three miles from his house to school, so he'd bike two miles, then run the third one. Sadly, Cody doesn't say "WITH THE BIKE ON HIS BACK." I mean, come on, it was RIGHT THERE.
I think I write that every week in these recaps.
As you'd suspect, this match is quite good, with excellent counter wrestling including a fantastic block of an arm drag. Only thing missing there was him to yell "SIT DOWN, WALDO!"
I can only assume that Gabriel didn't get quite deep enough like Ricky Steamboat would have done. Feel like I've channeled my inner Gorilla Monsoon with that line. Next I'll be talking about how they had to put out the standing room only signs out early, like at 5am or something.
To commercial we go, and we get an ad for a DVD featuring Scooby Doo with the Blue Falcon. Seriously, THE BLUE FALCON. That's obscure even by my completely obscure standards. I think you've milked that cow completely dry when you're pulling that guy out of the mothballs.
Back from commercial, Cody explains that the reason people use rest holds is so they can rest. Really. We also get an attempted sunset flip that leads to a fantastically oversold block attempt by Cesaro. He literally fights it off for 15 seconds, which has to be a record in the modern era. The next time Uncle Zeb talks about getting all the foreigners out of this country, I suggest Alberto Del Rio show him that and say, "When was the last time YOU oversold like that, Dutch?"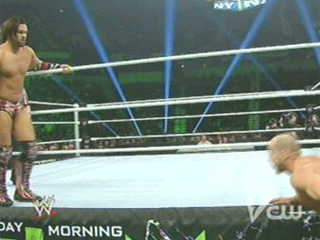 But then Gabriel follows up with the world's laziest dropkick, so maybe he has a point.
Anyway, Cesaro finishes things off with the deadliest maneuver in his arsenal…
…the European Commentator Uppercut. BRUTAL!
So yeah, tune in next week when we see who is going to show up as SMS GM. Any guesses?
Yeah, it's not her.