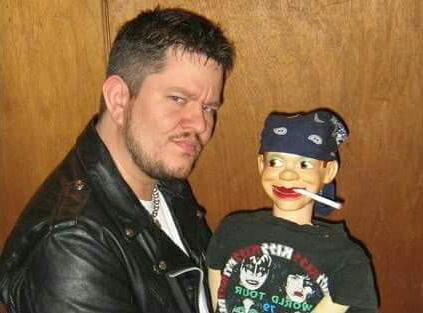 First of all, I want to say thank you to everyone who has been posting all their great memories of
Blade Braxton
. To see such love has been incredible. I cannot thank you all enough.
I will be posting the final ever recording we did together in the coming days. It was an unreleased RD & Blade Show. I will be recording an intro for it as well. Just trying to be able to hold it together long enough to do it.
Several of you have asked about funeral information. It will be taking place at the Kevin Brennan Funeral Home in Topeka, KS on Saturday, April 10 with a 2pm viewing and a 3pm funeral. I am told there is Facebook streaming available for the funeral. When I know more information, I will pass that along as well. Funny story is his sister was asking about restrictions with Covid…noted she got a strange look when asking, "Is it ok if we have a ventriloquist dummy there?" Somewhere, I know Blade is having a good laugh at us.
Some of you have asked about contributing for the funeral expenses. The family has set up a Go Fund Me to help with this. If you would like you can donate to help them to cover these costs. Obviously any amount would be greatly appreciated. You can donate to the cause by clicking here.
I miss him so badly…but also realize just how blessed I am that he was my friend for the last 20 years.